Jason Derulo
has admitted to having sex to some of his own music.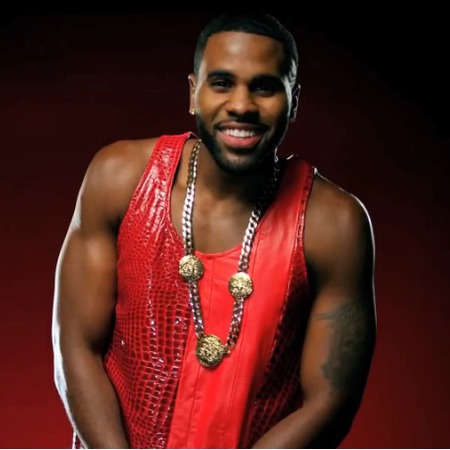 Appearing on BBC Three's chat show
Staying With Greg and Russell
, he was asked by presenter Greg James about the subject.
Derulo admitted that his songs may have "popped up on shuffle once or twice" while making love.
He also added that he receives some 'shocking' messages from his fans, adding: '[They say] Jason I want you to f**k me hard to your music, until the sun comes up, three times over'."
Well, we suppose his number one song 'Talk Dirty' does nothing to discourage such FILTH!
The track is celebrating its second week at number one.
BRITNEY SPEARS BACK TO HER BEST IN 'WORK BITCH' MUSIC VIDEO PREVIEW
CELEBRITIES WITH NUDITY IN THEIR MUSIC VIDEOS: BRITNEY SPEARS, RIHANNA AND MORE
HILARY DUFF RETURNS TO RECORDING STUDIO