So, if by some miraculous twist of fate (and a win on the lottery) our partners presented us with $250,000 worth of jewellery in the style of Brad Pitt and
Angelina Jolie
, we wouldn't throw it back in their faces like a petulant child.
But we would seek to educate them about the things we really want. Sure, a trip to a jewellery store in Hong Kong with a few million quid in the back pocket sounds heavenly, but 49-year-old Brad missed a trick.
Deep down, no matter how much Angelina loves her Parmigiani Watch, silver bracelet and 18-carat rose gold 'Sunray' necklace from
Emperor Watch And Jewellery
, she probably would rather have one of these bad boys...just sayin'.
NB: Because we want these items, we're automatically assuming Angelina Jolie, international movie star and mum-of-six, wants them too. Based on the fact that she's a woman.
1. Everything from the Sage Heston Blumenthal range
We love our kitchens, but if we had a few extra grand in our pockets we'd love any, if not all, of these deliciously unnecessary electricals from fancy foodie Heston Blumenthal. The tea brewing contraption is our personal favourite.
2. Victoria Beckham's puppy Barnaby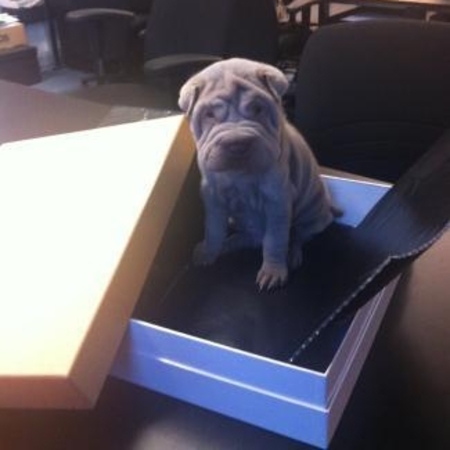 Brad, Brad, Brad...if you really want to spoil your lady friend you need to buy one of these stunning little puppies and put a bow around its neck. This is Victoria Beckham's Shar-pei puppy Barnaby, who joins Coco Beckham and Scarlett Beckham in their gilded dog houses. The words 'best', 'gift' and 'ever' come to mind.
3. A lifetime's supply of Tesco vouchers
Who doesn't want this, seriously! We could eat anything we want, experiment with cooking, bake cakes, stock up on steaks. Our bank balances would stand up and clap! No matter how much you like a good old diamond, nothing can replace grub.
4. The new orange striped Mulberry Bag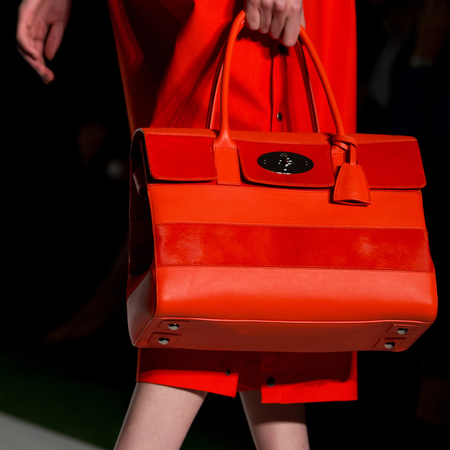 As soon as this epically awesome handbag hit the runway at
London Fashion Week
we knew it would take pride of place on our lust list. This ladies and, errrr, rich ladies, is the orange striped Bayswater bag in all it's colourful 60s-inspired glory. Angelina could use this to store all her child-related accessories AND it would make a nice contrast to all that black-on-black she wears. It's also an easy way to nail the
SS14 orange trend.
Result.
5. Jessica Alba'a wall garden (YES! it might just fit in our flat)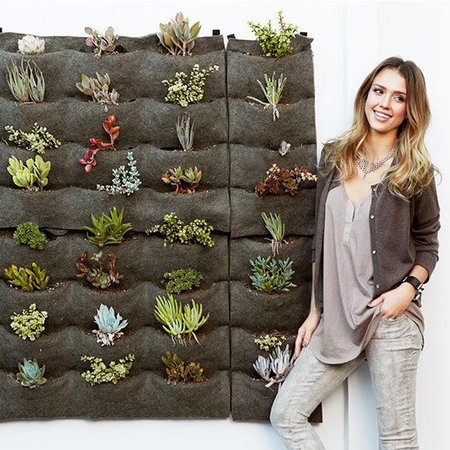 The herbs we've planted in an old pot on our kitchen windowsills looks a little lacklustre in comparison to Jessica Alba's epic felt wall garden. Cooking fresh healthy food would feel exciting again with this amazing selection of ingredients.
Technically, Angelina can have all of these gifts and the jewellery - they are one of the
richest couples in the World
. Damn you. DAMN YOU ALL...
What do you think? Would you want the jewels or our options?
10 UNEXPECTED CELEBRITY FRIENDSHIPS
BRIDGET JONES' DIARY FANS ARE PRETTY MIFFED
KRISTEN BELL SHARES HER POST-BABY WORKOUT