James Arthur
. Remember him? He's the dude with who won X Factor in 2012. He's been away. Beavering away on his new album, which will be in the shops 4 November.
So what? It's very good and you need it in your life. Here are 10 reasons why:
1. Emeli Sandé has co-written the track Roses on the album. She's good. And James is good. So two goods make an excellent.
2. James looks amazing on the album sleeve. You can put it on your shelf and stare at it all day long.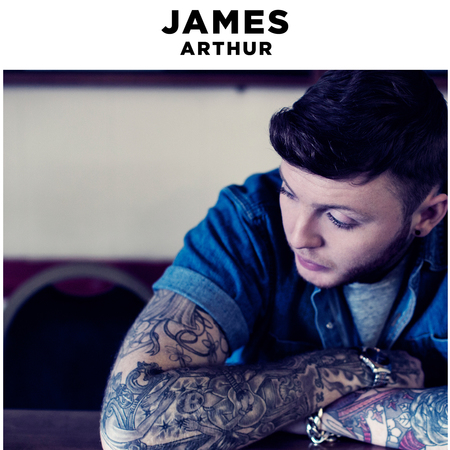 3. If we all buy a copy it means he will make a second album. And if we're saying this album is awesome, his next one will be even more awesome.
4. The album features his single You're Nobody 'Til Somebody Loves You. It's currently on loop and our iPod is gagging for more JA.
5. British producer of the moment Naughty Boy has collaborated on four tracks. How very exciting.
6. English songwriter Wayne Hector famous for Westlife's World Of Our Own and Flying Without Wings had co-written two songs on the album. Sorry, we are huge
Westlife
fans, especially after a couple of glasses of wine.
7. The songs are so good they will make you smile in the morning. Here are a couple of previews:
8.
Simon Cowell
has a baby on the way so he would probably appreciate more money coming to James' record label Syco.
9. Did we mention the man who wrote this has co-written on the album:
10. James is very excited about his first album. You don't want to let him down.
Yeaaaaaaaaaahhhhhhhhhhh!!!! pic.twitter.com/QQOI6zkPHr

— James Arthur (@JamesArthur23) October 2, 2013
Now go and buy the bloody album. It's out 4 November.
JAMES ARTHUR:"I'M A GREAT LOVER"
NICOLE & JAMES ARTHUR SING ABOUT GENITALS
READ ALL OUR MUSIC NEWS