Miley Cyrus
has said she is already working on her next album - before
Bangerz
is even released!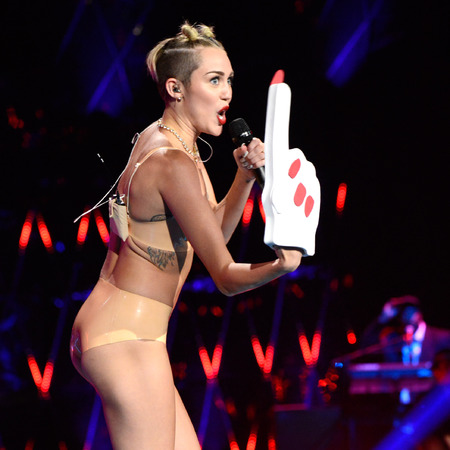 The controversial pop star told
Ottawa Sun
that she is at a different stage of her life than when she finished recording
Bangerz
.
"I'm already at a different time than I was when I finished the record. Because I'm working so much I'm so disconnected, I feel like, from life. But then I wonder if it's me that's disconnected. Because when I go home I see (non-productive) people I'm like, 'What are you doing?'
"I need something to work for but that's just how I've always been and some people just aren't like that. And I think when you have the drive that's why I've been able to be successful so that's literally all I think about. But that's fun for me. That makes me happy."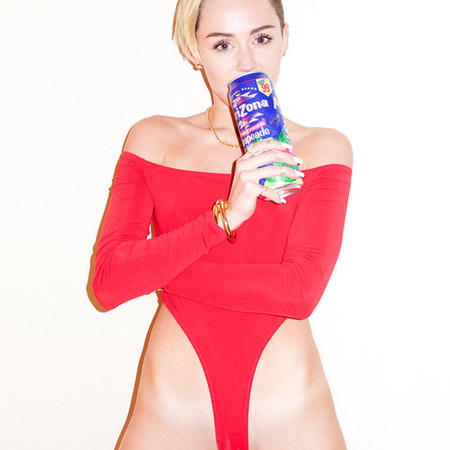 With a
shocking VMA performance
,
a fully naked music video
,
a naked magazine cover
and even more
naked photos
, we can't keep up.
She's even in the middle of a public feud with Sinead O'Connor, which only leaves us wondering where the promotion for a new album will go.
She could try kissing Madonna but that has been done already.
ANYTHING MILEY CAN DO, RIHANNA CAN DO WITH FEWER CLOTHES ON
"TWERKING" TOPS POLL AS THE MOST HATED WORD
MILEY CYRUS FLASHES CAMEL TOE, BOOBS AND BUTT FOR NEW TERRY RICHARDSON PHOTO SHOOT