True to formula, the new series of Made in Chelsea kicked off with a party full of people who don't like each other.
Fantastic.
The episode focused on the demise of the once sickeningly "happy" Andy Jordan and
Louise Thompson
.
As if
spending the night with Niall Horan
last year wasn't enough, it seems she has inexplicably lost her phone on five different nights out.
Her biggest fan Lucy Watson also pointed out that she was spotted taking her top off and acting much like she did not have a boyfriend at Ascot earlier in the year.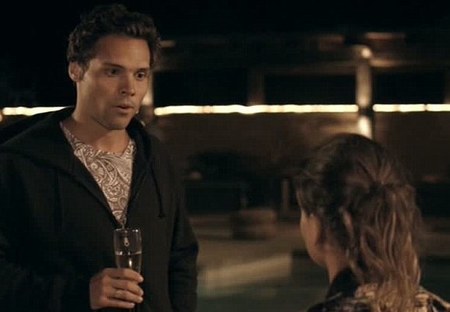 Despite Louise's claims that she had been entirely faithful to her patterned tee-ed boyfriend, he'd had enough.
Finally.
As is his want,
Spencer Matthews
- who is in therapy now! - then decided to get involved.
The King of Smarm himself felt to check on Louise, as her well being and sanity have always been so important to him.
Just in case things weren't embarrassing enough for Andy, it was made clear that the pair had been in contact throughout the summer.
Classy bird.
In a bid to make Lucy hate him even more (
after he royally cheated on her
) he told her to stop meddling in other people's business.
The irony was entirely lost on him.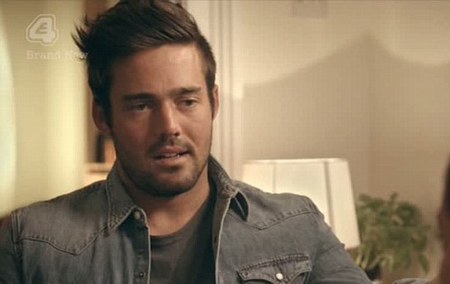 The break-up also set up the introduction of a new character, Sam, Louise's brother.
In classic
MIC
style he is already pals with everyone and was happy chatting with Stevie about his sister's split, who was of course the picture of bro nobility and support.
But that wouldn't be enough dramz for one comeback episode.
Newish characters Fran and Phoebe got into a very awkward situation when someone broke girl code - horror!
It wouldn't be a pardy without some inappropriate kissing in a pool or hot tub.
Fran was seen kissing Alex - remember him, the only person that cold Phoebe has ever loved.
As we said, awkward.
Meanwhile Francis provided his usual combination of helpful stirring and comic light relief.
Ahh it's good to be back guys.
MADE IN CHELSEA SERIES 6: MEET THE NEW CAST
IS GOGGLEBOX THE "BEST SHOW ON TV"?
MORE TV AND FILM GOSSIP