After 11 years of marriage and the birth of two children Apple and Moses,
Gwyneth Paltrow
and Chris Martin have split up, but was it that Vanity Fair article that broke them up?
The news broke on GOOP, Gwyneth's website last night as she posted this statement:

"We have been working hard for well over a year, some of it together, some of it separated, to see what might have been possible between us, and we have come to the conclusion that while we love each other very much, we will remain separate.

"We are, however, and always will be a family, and in many ways we are closer than we have ever been.

"We are parents first and foremost, to two incredibly wonderful children and we ask for their and our space and privacy to be respected at this difficult time.

"We have always conducted our relationship privately, and we hope that as we consciously uncouple and coparent, we will be able to continue in the same manner."

So, what about that 'epic takedown'
Vanity Fair
claimed they were writing a few months ago?
According to the original rumours, VF was forced to shelve the piece after lawyers threatened to sue if they divulged details of Gwyneth's extra-martial affair with Elle MacPherson's husband Jeff Soffer.
However, VF Editor Graydon Carter quickly denied claims that the story contained any "bombshell revelations" in his March issue Editor's Letter, claiming the feature was simply "on the
Gwyneth Paltrow
love/hate phenomenon."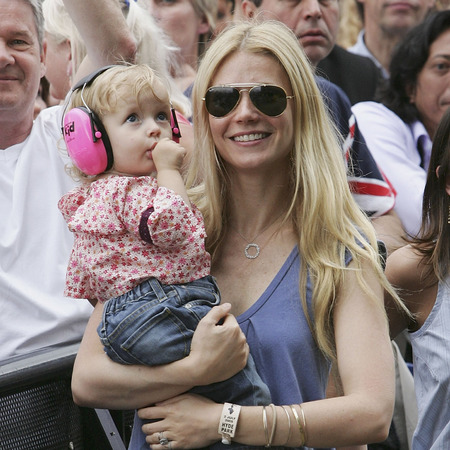 He added, "And so, sorry as we are to disappoint all those many people out there, for the time being we'll leave it to another publication to roll out the "epic bombshells" surrounding Gwyneth Paltrow. It's a story I might read. I just don't want to publish it."
Almost immediately another online rumour site,
Whisper
claimed that Gwyneth is actually sleeping with Hollywood lawyer Kevin Yorn (not Jeff Soffer) behind
Chris Martin's
back.
In response the
Defamer
contacted Gwyneth's publicist, who said, "That is absolutely 100 percent false. The source at Whisper is clearly a fake."
Whatever the article did contain, it's bound to have put strain on the relationship.
What do you think happened? Tweet us
@handbagcom
GWYNETH PALTROW TALKS SEX ADDICTION
SHOCK CELEBRITY DIVORCES WE DIDN'T SEE COMING
MORE CELEBRITY NEWS AND GOSSIP