It breaks our hearts to think of what
Glee
star
Lea Michele
has been through since the death of on and off screen boyfriend
Cory Monteith.
The actress put on a brave face last night at the
Elle
Women In Hollywood event, but all eyes were on her painfully thin frame as it seems Lea has lost a lot of weight since
Cory's death from a drug overdose in July.
At the time,
a source close to Lea said that she was,
'absolutely hysterical and completely inconsolable. She is devastated beyond belief.'
Since then, the singing star has
reportedly got a tattoo of Cory's initials on her chest
so that she can forever have him near her heart, echoing the
speech she gave at the Teen Choice Awards shortly after his death
:
"So whether you knew him personally or just as Finn Hudson, Cory reached out and became a part of all of our hearts - and that's where he'll stay forever."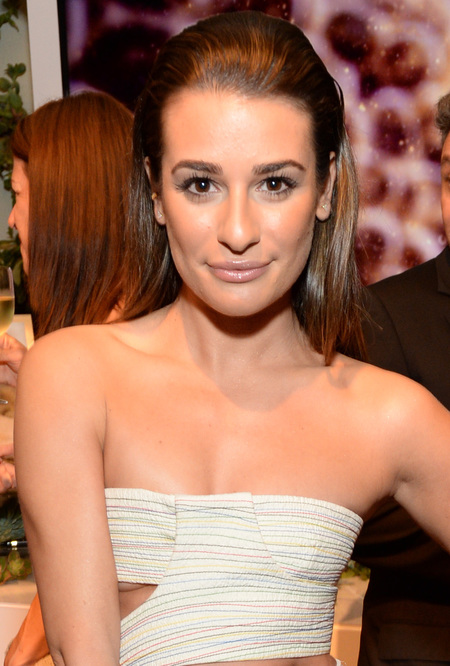 There are also reports that the diamond ring she has been seen wearing recently was an
engagement ring from Cory
, but no one is sure if the couple had got engaged before he died, or if he was planning to pop the question.
It is just too sad.
Lea has since returned to work on
Glee
, where Cory's death was written into the plot.
In her first interview
, she said, "Everyone is asking: 'Is it hard to do this? Is it hard to be back at work?', but the truth is it's no harder at work than it is in life so we might as well all be together as a family supporting each other to get through this together."
LEA MICHELE SPEAKS ABOUT CORY MONTEITH'S DEATH
GLEE CORY MONTEITH TRIBUTE EPISODE - REVIEW
MORE CELEB NEWS