Hunker down
Kristen Stewart
because that 'indiscretion' with director Rupert Sanders is about to roar back through your life after his ex-wife Liberty Ross has spoken out about the devastation it caused.
Speaking in
Vanity Fair's
December issue, the British model turned actress says she can not describe the hurt she felt after finding out her husband was having an
affair with actress Kristen Stewart
on the set on
Snow White and the Huntsman.
"It was horrible," she told the magazine. "It was really the worst, really the worst."
"I have no words to describe what we went through," Ross recalls. "But I think, for me, something always has to completely die for there to be a rebirth. And, for me, I feel like I'm going through a rebirth."
Ross reveals that she was told after the affair 20 hours before the
paparazzi shots
exposing it hit the media and created a tidal wave of controversy. A family friend offered Ross and her two children to come to their home on the coast quickly and hide out.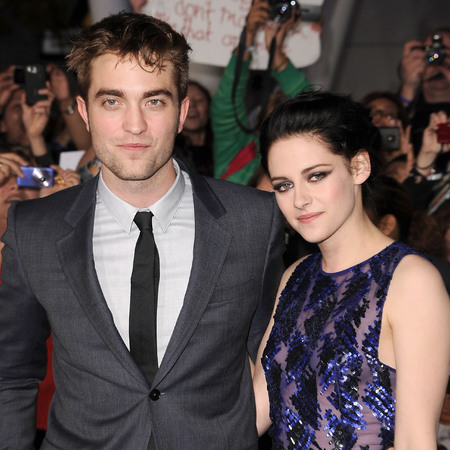 "I was able to be there completely secluded," says Ross. "I just visualised [being] this sort of Masai warrior. I was just going to stand very still and very strong, and just let it all roll past me. I tried to keep as far away from it as I could and to understand that this is my family and it's the most precious thing to me."
In the exclusive interview Ross goes on to explain how the couple had moved from the UK to Los Angeles to focus on Sanders' career and with
Snow White and the Huntsman
felt like it had all been worthwhile.
"It was all we'd come here for, and we'd done it. We were driving around town and seeing these
billboards of his movie
. We were so excited, like, 'Wow, how did we do that?' I was so proud of him, what he'd done - what we'd done. We were a team, and the movie was made out of love."
What a slap in the face hey?
"I'm not a quitter," she continues. "I've done everything I could to be the perfect wife and mother and really support my husband. But I just didn't have any more to give, you know?"
KRISTEN STEWART MEETS UP WITH RUPERT SANDERS?
6 SIGNS THAT HE'S CHEATING ON YOU
MORE CELEBRITY NEWS