As much as we
love Ryan Gosling
(as in, our hearts beat faster every time we stare into pictures of his beautiful, slightly too close together, eyes) and would love him to be ours - we were happy to let
Eva Mendes
have him.
But word on the street says the two have finally gone their separate ways.
The pair have been dating since 2011 after meeting on
The Place Beyond The Pines
. but according to
Your Tango
, Eva has rekindled her love with her ex, Peruvian filmmaker, George Augusto.
Mendes and Augusto
dated from 2002 to 2010 and according to an insider, "They started having problems back in September. They decided to quietly call it off for good around Christmas.
The source continued, "Eva loves Hollywood, the parties, the glamour, she loves going out."
Whereas Ryan is, "introverted - very serious and a total homebody".
Now, are we the only people desperately hoping he gets back together with
Rachel McAdams
. It would be like
the Notebook
was real life!
Too emotionally invested...who do you think he should move on with? Tweet us
@handbagcom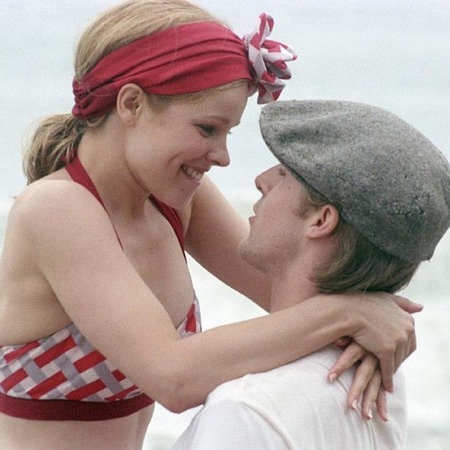 WHO'S YOUR CELEBRITY SEXUAL FANTASY?
EVA MENDES ROCKS RETRO STYLE IN POLKA DOTS
MORE CELEB NEWS