David Beckham
, motorbikes and leathers are on everyone's minds today following the airing of his Brazilian biking documentary
Into the Unknown
and the coincidental launch of his
Belstaff leathers collection.
David Beckham you devilishly handsome, leather jacket wearing, motorbike riding, fittie you.
Beckham's nine piece capsule collection for
British brand Belstaff
goes on sale today (June 10) and features 'easy-to-ride' pieces including leather jackets, trousers, dirty-look boots and easy tees.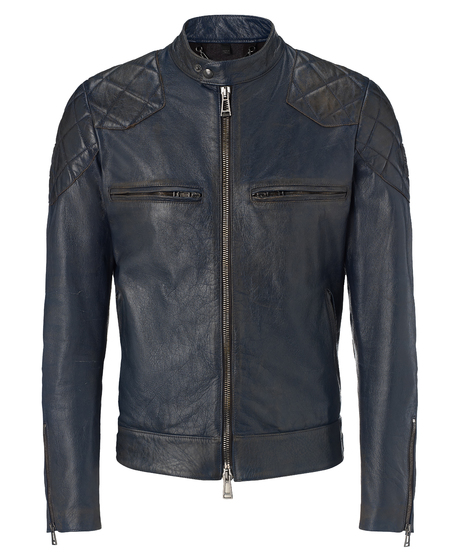 They also feature the 'Beckham 2014 Belstaff' badge (which he says was picked by his
adorable daughter Harper
. Bless.)
By a pretty savvy move, the range goes on sale after
David's documentary
Into the Unknown
, following him and three friends motorbiking their way across Brazil was shown on BBC1 last night.
Victoria tweeted her excitement
on Twitter
, saying , "I have heard so much about this trip! Can't wait to watch... #BeckhamUnknown tonight on @BBCOne x vb".
As far as the Twittersphere is concerned, the documentary confirmed that Becks manages to always be that guy that
the ladies love
and the boys just want to be (and with his
new fashion collection
, now at least they can try).
Just when you thought David beckham couldn't be any sexier he goes and rides a motor bike

— Siobhan Docksey (@SiobhanD92) June 10, 2014
Theres being cool, and then theres David Beckham on a bike in Brazil cool.

— Budge (@jlbudge) June 9, 2014
Thoughts? Tweet us
@handbagcom
Oh and here's one more picture of David in leather. No reason.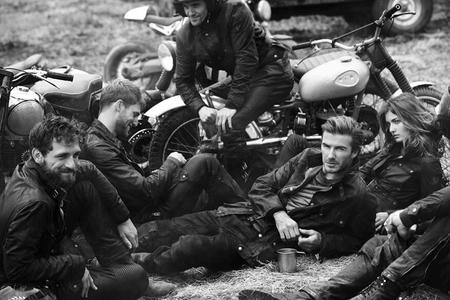 MULBERRY'S NEW SS15 HANDBAG SHAPES
BURBERRY'S AW14 CAMPAIGN IS HERE
MORE FASHION NEWS