It was the love saga longer than
Twilight
.
Robert Pattinson
and
Kristen Stewart
have broken up and gotten back together more times than we can remember.
But earlier this year they called it quits for good. Kind of.
Cue Rob going off the rails; there were all sorts of lovely ladies, a black eye and a sort of dead look in his eye.
And then,
he was spotted visiting her LA house
and reportedly stayed over, were they back together?
Well a source for Hollywood Life has claimed that the pair are back together and it's only a matter of time before they let the world know.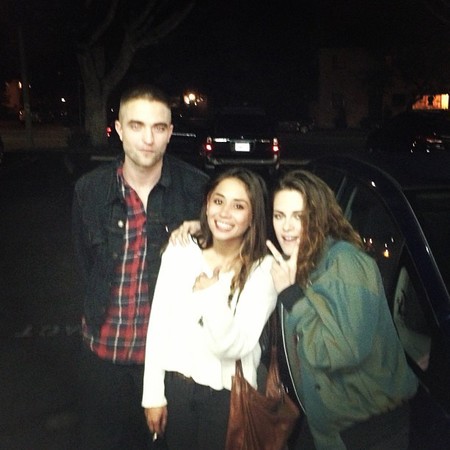 They said, "Rob doesn't want to hide his relationship with Kristen but doesn't see an alternative right now. Concealing their relationship is Rob's way of protecting their relationship.
He has been very adamant with Kristen to keep everything hush-hush between them, and even though Kristen wants to go public, out of respect for Rob, she will continue to keep their love for each other to themselves — at least for the time being."
This comes after
Liberty Ross spoke out
over just how painful it was to go through the cheating scandal Kristen put her through.
Guys, if you want to be together do it. But whatever you do - stick to it.
Please!
LIBERTY ROSS FIGHTS BACK AFTER KRISTEN STEWART AFFAIR
BEYONCE AND JAY Z ATTEMPT TRIAL SEPARATION?
MORE CELEBRITY NEWS GOSSIP