Lostprophets frontman
Ian Watkins
has been sentenced to 35 years for a string of child sex offences, including attempting to rape a baby.
Despite previously denying charges, the Welsh singer pleaded guilty to a string of
horrific abuses on children.
Cardiff Crown Court handed down the sentence today, saying the singer will be eligible for parole after serving 29 years of his jail term.
Mr Justice Royce said the case had "plunged into new depths of depravity" and that "any decent person...will experience shock, revulsion and incredulity."
The two mothers appearing alongside him in court accused of abusing their children were also jailed for 14 and 17 years.
Here is a recap on the case:
Ian Watkins: The facts
Watkins pleaded guilty to 11 charges including two of attempted baby rape.


He also admitted three counts of sexual assault involving children and six involving taking and possessing indecent images of children and one of possessing an extreme pornographic image of sex acts on an animal.


Watkins stood trial along two women, aged 24 and 21 who have not been named, accused of sexually abusing their own children and making their children 'available to Watkins to abuse.'


DCI Peter Doyle, of South Wales Police said, "There is no doubt in my mind that Ian Watkins exploited his celebrity status in order to abuse young children...This investigation has uncovered the most shocking and harrowing child abuse evidence I've ever seen."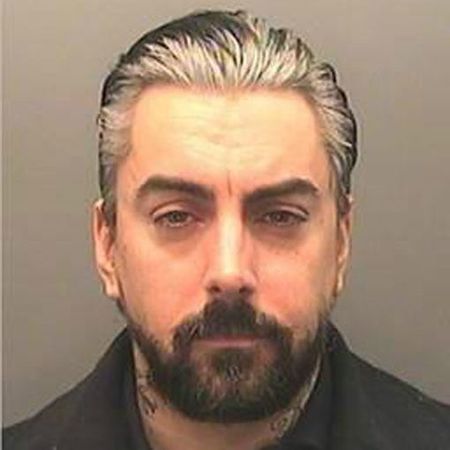 Evidence has been taken off the singer's laptop, computers, phone and 'cloud' storage - which contains video evidence of Watkins abusing children in hotel rooms.


One text from Watkins to a mother also standing trial for sexual abuse of her own children reads, "If you belong to me, so does your baby."


Watkins defence says he can not remember the attempted rapes - which were captured on film.


Drugs are also a prominent theme as police also found meth, cocaine and GHB in their searches. A sample of a child victim's hair found also shows exposure to Meth Amphetymne.


Prosecuting barrister Chris Clee QC told the court Watkins, "accepts he was a determined and committed paedophile." He continued, "He has engaged in serious sexual offences against two babies belonging to the female defendants in this case....Not only has he done so but he recorded and kept episodes of this abuse which were recovered by the police."

ITV correspondent Rupert Evelyn live tweeting from court said, 'The details of this case are the most graphic and distressing paedophile crimes i have ever listened to.'
As a result of the guilty plea - a jury has been spared seeing horrific video evidence.

Police believe Watkins has abused others and that there will be more evidence to come.


Lostprofits have sold over 3.5 million albums worldwide and were co-founded by Watkins in 1997.



Twitter
was aghast with news:
Nothing has ever made me feel as physically sick as the Ian Watkins case

— Chloe Richardson (@ChloRichardson) November 26, 2013
Reading stuff about Ian Watkins makes me so angry. It's just vile, disgusting and sick. It's so horrible.

— Corrie (@Corriengel) November 26, 2013
I'm not an advocate of capital punishment, but when someone admits to committing the crimes Ian Watkins has done, there's only one option!

— Dominic Radford-Sims (@DommyRS10) November 26, 2013
I see Ian Watkins has finally pleaded guilty to all the charges. Dirty,rotten scumbag and a useless excuse for a human being.

— Stacey (@Stacey_mbu) November 26, 2013
There are no words.
GOOGLE TAKES A STAND AGAINST CHILD PORNOGRAPHY
WHO SAID IT...A LADS' MAGS OR A RAPIST?
MORE CELEB NEWS