Kanye West
has likened Kim Kardashian to Marilyn Monroe.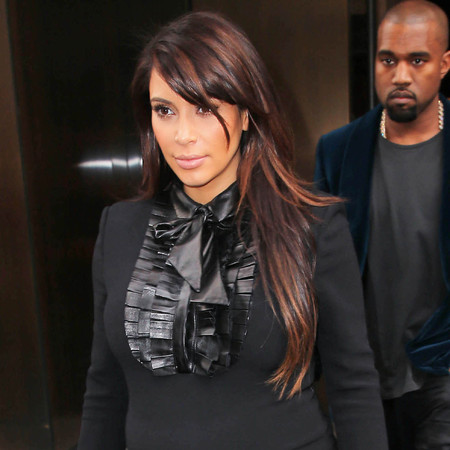 Speaking on radio show The Breakfast Club on Power 105, he said: "I love [the paparazzi] because they are empowering us.
"They are empowering us over Vanity Fair that want to say that Kate Upton is Marilyn Monroe. Kate Upton ain't Marilyn Monroe, Kim is Marilyn Monroe. You know that. She was controversial; she's controversial."
Before you think making weird (or downright idiotic) statements is out of the ordinary for Kanye, it's not. Last month he claimed
daughter North West
was royalty, saying: "My daughter is in a position of a level of royalty like the prince and princess in London."
Have a look at some of his other weird quotes in our gallery below.
KANYE WEST THINKS NORTH WEST AND PRINCE GEORGE SHOULD BE BEST FRIENDS
KANYE WEST AND KIM KARDASHIAN SIMULATE SEX ON MOTORBIKE IN NEW 'BOUND 2' VIDEO
IS THIS KIM KARDASHIAN'S WEDDING DRESS?