We're not sure how successful a safari holiday has every been at making someone fall for you, but bringing along the ex-boyfriend was probably the worst idea Jamie Laing has ever had.
Well, other than that dreadful tattoo.
It was
MIC
does Africa last night as Jamie joked that it was a couples holiday for him and the object of his affections,
Lucy Watson
, with their good friends Alex and
Binky
.
Chances are that holiday would actually have been fun and drama free - well, no one wants to watch that on a Monday night.
So why not add two exes into the mix;
Spencer Matthews
and his new pal
Phoebe Lettice Thompson
?
Ideal.
Alex told it pretty straight when she arrived and he said, "this is just the worst idea."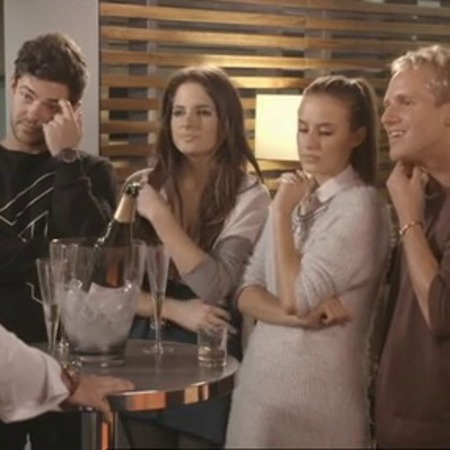 As we left them flying to get closer to some wild animals - the symbolism and
Mean Girls
references were of course not lost on us - we were reunited with the most awkward, yet confident boy in Chelsea.
Sam Thompson was working hard on getting that kiss with "cougar" Fran Newman-Young.
After he handed over a mix CD, with a naked picture of himself, the name "Frantastic" and a track listing which included James Blunt and Maroon 5, we pried our cringing faces out of our couch cushions and watched her state the obvious: There's no sexual chemistry.
Back in Africa, Don Jon Spencer was quick to show off the stupidest glasses we've ever seen along with some dodgy Elephant facts.
David Attenborough you aint.
It wasn't long until we saw Spenny show his nasty side as he discussed with Phoebe how he shamelessly planned to flirt with Lucy despite knowing the Jamie "likes her, a lot."
Ah well, a leopard never does change his spots ( sorry, we're getting into the spirit of the Savannah.)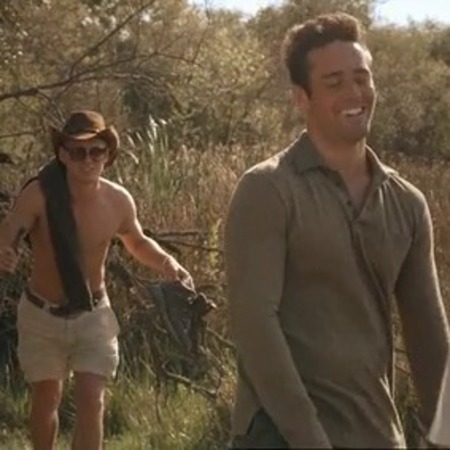 To continue the African metaphor, the whole thing felt a lot like a lion vs a gazelle, with little
Jamie
staggering through puddles, "hurt and scared" after Lucy, while Spencer wandered around with his waxed chest out for all to see.
After yet another conversation between the boys, in which Jamie reminded Spencer that he liked Lucy "a lot" we were given the show down.
A drunk and sheepish Jamie took himself off to bed after hearing that history aside Lucy would chose Spencer over him.
The whole love triangle got messier and messier, and things weren't looking good for Jamie.
It all came to a totes emosh conclusion when he crept into Lucy's room and dropped the L-Bomb.
She was forced to tell him she didn't have "those feelings" for him after what happened with her and Phoebe, leaving both her and the troll crying.
It was all very sad.
In Jamie's words, "this is death".
Adding that they couldn't be friends any more.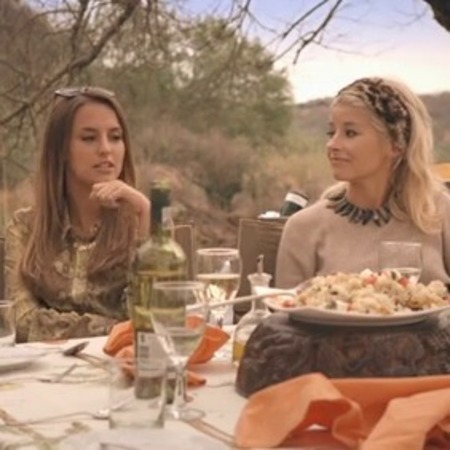 Meanwhile, Phoebe came out of the episode looking half human as Alex told her basically to stop being such a bitch to everyone.
And
Andy Jordan
was going after one of Spencer's conquests - a Russian girl who eats olives instead of dinner.
We're pretty sure Andy Jordan will not be able to handle this girl, or Spencer's wrath.
Things do not seem resolved between Jamie and Lucy next week!
SOB...JAMIE LEAVING MADE IN CHELSEA?!
REVEALED: MADE IN CHELSEA GOSSIP AND NEWS
MORE TV NEW AND GOSSIP