We're huge fans of
Lindsay Lohan
here at
Handbag
so this news is enough to make our almost-over weekend.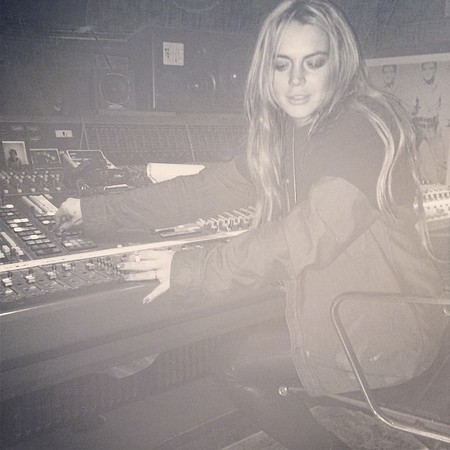 We know she went a little off the rails in recent times but we're of firm belief she's back on the straight and narrow, is happy and healthy
ever since her appearance on The Chelsea Lately Show
.
So while her latest films aren't quite on par with
Mean Girls
,
Freaky Friday
and
Herbie
, we're glad to hear Lindsay is back in the studio recording new material.
'Rumours' is still criminally under appreciated so we're going to put that here for you to listen to.
Writing on Instagram, she put simple '#studiotime' and '#workhard' hashtags. Work hard, be happy and give us new music soon LiLo. Thanks.
LINDSAY LOHAN POSTS CHILDHOOD SNAP WITH KIRSTEN DUNST FOR THROWBACK THURSDAY
LINDSAY LOHAN'S FATHER OPENS UP AND BLAMES HIMSELF FOR HER TROUBLES
LINDSAY LOHAN MOCKS KRISTEN STEWART ON THE CHELSEA LATELY SHOW