So who remembers that time Lorde offended someone.
No, not that time, the other time...
Yes, it's difficult to keep track.
Despite being fairly new on the scene, Lorde has wasted little time in
sharing her views on other women in the music industry
- Including Selena Gomez.
What's interesting is that,
Taylor Swift
- Selena's best friend - should chose to spend her birthday with such a lady.
Fans were beside themselves with confusion.
Where's the solidarity, did Taylor not get her share of Lorde's vitriol?
Selena Gomez was quick to defend herself
against the Kiwi singer so we're not sure how she'll feel about this.
Especially after
they made this through the Justin Bieber situation.
Awkward.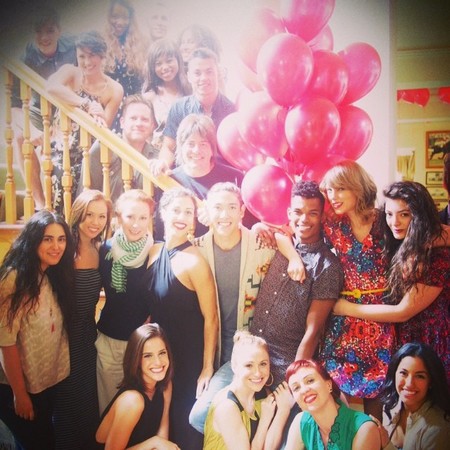 TAYLOR SWIFT DOES THE PHONE CAMERA LIPPY TRICK TOO
SELENA GOMEZ DOES THE EXTREME CLEAVAGE TREND
MORE LIFE ISSUES AND NEWS