If you've ever dreamed of being a writer, creating a blog is a great place to begin.
Not only is it the perfect space to practice your craft and share your interests, but it can also act as an
amazing portfolio
if you decide you want to
write professionally.
From
fashion and beauty
to travel
and food
, there's a whole world out there waiting to be captured and given a unique online spin by you.
So what are you waiting for?
7 steps to starting a blog
1. Choose a subject
Some blogs cover a wide range of topics, others have more of a niche.
Either way, it's always best to write about something you love. Are you a makeup magpie?
A foodie fan
? A celeb celebrator? Anything goes.
2. Choose a name
This is the fun bit. Once you've decided what you want to write about, choose a name for your blog.
This should also be the domain name too, so make it something catchy. There are services to help you brainstorm names (try
spinxo.com
or
fashionblognamegenerator.com
).
If you can, get a .com, .net, or .org as these are most likely to show up on
Google searches.
3. Pick a blogging platform
A blogging platform refers to the software you use to blog, and it comes with tools to help you write and publish your posts.
The most popular platforms are Blogger, TypePad, and
WordPress
.
4. Start writing
Remember what your mum said about just being yourself? It's good advice for writing a blog too. It isn't a place for formal academic essays (unless you want it to be, of course).
A good rule of thumb is to write as if you're talking to a friend. Think to yourself: 'Is this something I'd bring up in conversation in the pub?' If so, then you're usually onto a winner.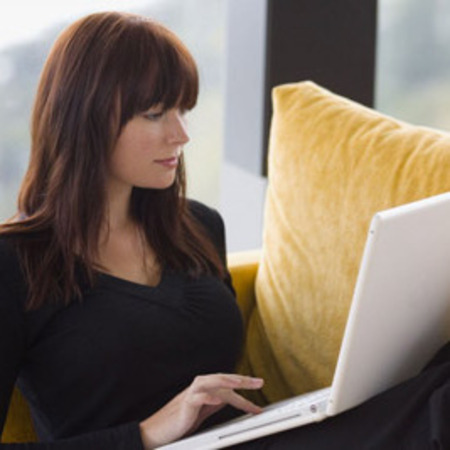 5. Think visually
A picture can tell a thousand words (especially if it's of a cute pug or some
amazing nail art
) so don't overlook this aspect on your blog.
Spending time taking or choosing appropriate photos will make it look extra professional and will have people coming back to your site more often. If you can't get out to take some appropriate snaps, search the
Creative Commons section of Flickr.
6. Keep it up
If you want to keep people coming back to your blog, aim to post something new a couple of times a week.
It doesn't always have to be a full written post - it could be some photos you've taken or an update of what you've done that week. Consistency is important - you don't want to disappoint your fans now, do you?
7. Have fun with it
Writing a blog shouldn't feel like a chore. If you find yourself avoiding doing a post, take a break and come back to it a week later.
Perhaps consider changing the subject you're writing about or even creating a new blog. Work out what you really enjoy posting and you'll find it much easier to stick with.
HOW TO DIGITISE YOUR CAREER...
ARE YOU THE NEXT BIG WOMEN'S FICTION WRITER?
5 BIG NO-NO'S WHEN TRYING TO GET A PROMOTION
MORE LIFE ADVICE