It was Christmas on Made in Chelsea last night - a fact they were not about to let us forget.
We all only cared about one thing:
Jamie Laing
and
Lucy Watson
. Were they finally going to get together, was she finally going to stop completely misusing the word friend?
So, the episode kicked off with the very subtle and much talked about metaphor, of Jamie running as scent for a hunt, a hunt which Lucy was riding in.
You see the metaphor now?
If you didn't, Proudlock and
Spencer Matthews
both helpfully pointed it out at different points.
The "space" Lucy and Jamie were having from one another was more about avoiding eye contact than not being in the same field apparently.
It all got very exciting for those who were routing for the relationship when Lucy admitted to Louise, "you know when you're staring at someone and they just won't look at you."
Hmm, such good pals, eh?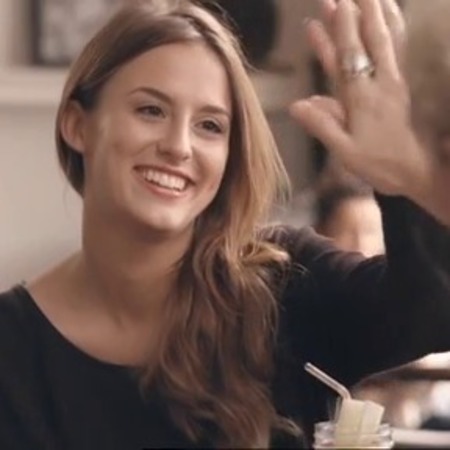 Meanwhile, as it's Christmas, there is reconciliation and goodwill in the air.
Andy Jordan
and
Louise Thompson
find themselves sharing a mulled wine and wishing one another a Merry Christmas, with Andy giving her a gift no less!
Her response, "why?" was charming. Though, in her defence, his reasoning, "every year I give a girl a present", also wasn't great.
The whole exchange was rather civil, they mentioned friendship a lot, but we're not sure anyone in this part of London actually knows what that word means anymore.
So, we all know, if you're not talking about friendship in Chelsea, you're talking about love.
After
last weeks highly awkward analysis of Alex Mytton and Binky Felstead's levels of love
, this time the pair were contending with the idea of spending Christmas together.
Which as everyone knows is "a massive deal" and "basically means you're married".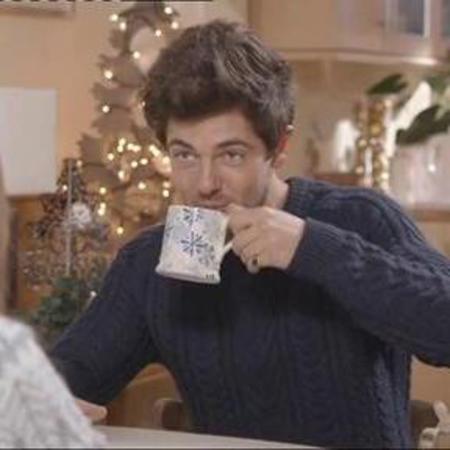 As much as we don't agree with Jamie, it did seem quite full on, with Alex pulling a variety of uncomfortable faces balanced out only by his very large hair.
Luckily, he later realised it would be very easy to say, actually I have to spend it with my own family. Come on Al, that was a sitter.
The only other distraction from the one story line we actually cared about, Jamie and Lucy, was Victoria and her vendetta against Cheska.
With Lucy by her side to tell VBH she looked like a prostitute, things were under control.
Lucy then went shopping with Spencer to find Jamie a Christmas present - perhaps a friendship bracelet, she suggests.
SERIOUSLY LUCY.
Spencer, helpful for once, pointed out that it may be "rubbing it in".
As if those two hanging out at the shops together wasn't festive make-up enough, Fran Newman-Young and
Phoebe Lettice
also decided to bury the hatchet!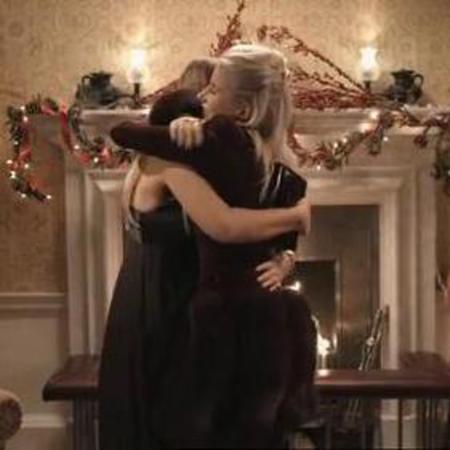 Phoebe explained that her tendency to be a complete bitch was "a defence mechanism" and they hugged, because you know, it's
Christmas
.
After a stream of unadulterated venom from Victoria towards the "fat f**king turkey" Cheska, Lucy was invited outside for a surprise.
YES, this was it!
Jamie Laing was outside waiting in a horse an carriage to try one last time to win her heart.
After admitting that she'd missed him so much it had felt like a break up, AND that she'd cried, she explained that she realised her feelings were more than friendship.
They kissed and rode off into the night.
We were so pleased, we needed a little lie down. Good thing it's Christmas and that's totally allowed.
ALL THE MADE IN CHELSEA GOSSIP AND NEWS
MADE IN CHELSEA SEASON 6: WEEKLY ROUND-UPS
MORE TV NEWS AND GOSSIP