Hangovers. Can't live with them, can't live without them. Unless your name is
Cheryl Cole
, of course.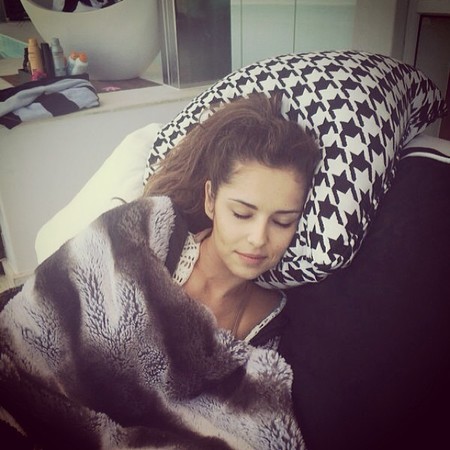 The former Girls Aloud star uploaded this picture to Instagram looking pretty good - if we do say so ourselves - and this is with an apparent hangover.
Accompanying the photo, she wrote: "Morning after the night before, clearly happy with whatever I was thinking about"
Could that be the
possible X Factor return
, Chezza?
Are we the only ones really jealous with how good she looks after a night out?
We've just remembered we need to add 'furry throw' to our Christmas lists for next year.
SIMON COWELL MAKES THINGS UP WITH CHERYL COLE WITH X FACTOR RETURN?
CHERYL COLE'S BUM TATTOO IS "CHAVARAMA", SAYS LOUIS WALSH
CHERYL COLE SHOWS BLONDE OMBRE HAIR IN NEW INSTAGRAM SELFIE