Britney Spears officially kicked off her Las Vegas residency 'Piece of Me' last night.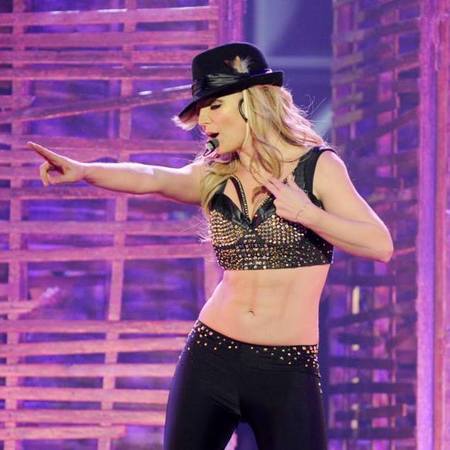 Among the guests for the first show were Katy Perry, Adam Lambert and
Miley Cyrus
.
Miley has often gone on about how she idolises Britney (a bit like us!) so we can only imagine after collaborating with her on 'SMS (Bangerz)' she'd be content. Nope.
Caught on camera during 'Till the World Ends', Miley is seen rocking out and all around having a good time.
We're willing to forgive the rest of the year just for this moment.
Watch Miley work it below:
WHAT MILEY CYRUS TAUGHT US ABOUT GETTING ENGAGED AT 19
WHO'S JOINING MILEY IN THE FLUFFY FAUX FUR COAT TREND?
MILEY TEACHES US HOW TO MAKE CHANEL LOOK CHEAP