Comedienne
Joan Rivers
has taken another swipe at Jennifer Lawrence.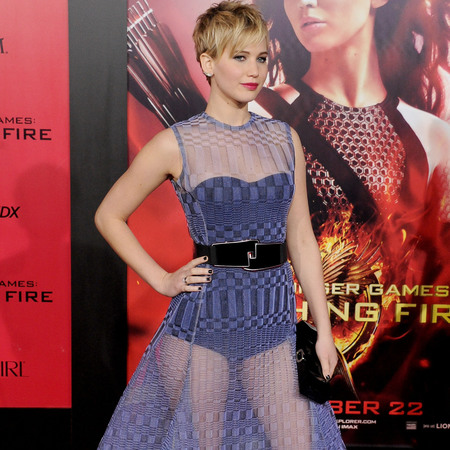 In a fresh interview with the New York Post on the subject of New Year's Resolutions, Joan thought it'd be a great idea to reignite
her feud with the Hunger Games star
.
She said: "My New Year's resolution is ensuring Jennifer Lawrence grows up and realises how lucky she is and calms down,
"I love that she's telling everyone how wrong it is to worry about retouching and body image, and meanwhile, she has been touched up more than a choir boy at the Vatican."
It didn't stop there, though. She continued: "Look at her posters, she doesn't have a nose, she has two holes. She just has to learn, don't talk if you're doing it."
How do we think J-Law will respond? Something tells us this would have been all forgotten were it not for the latest cattiness.
JOAN RIVERS CALLS JENNIFER LAWRENCE ARROGANT IN NEW TWITTER RANT
JOIN RIVERS JOINS IN WITH THE MILEY CYRUS BASHING: "THAT GIRL IS DISGUSTING"
HOW TO COPE WITH AN EMBARRASSING SOCIAL SITUATION LIKE JENNIFER LAWRENCE