Beyonce crashed iTunes with her
new visual album
before anyone even knew she was getting close to naked in the music videos.
So why show so much flesh, when the whole music industry is being
criticised for unnecessary exploitation
of women's bodies? Because she wanted to.
In a new video short, Bey explains that after giving birth to baby
Blue Ivy
, she was keen to find herself again. That includes getting her curves back into their legendary shape and feeling sexy.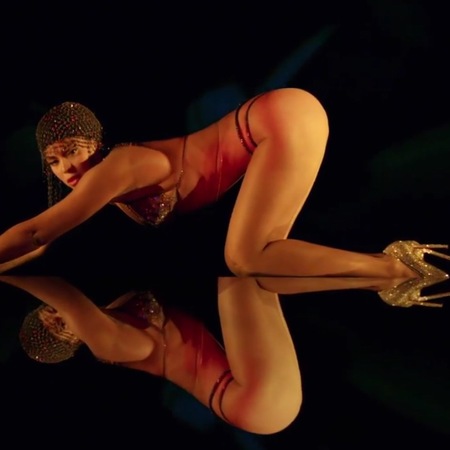 "I was very aware of that fact that I was showing my body. I was 196lbs when I gave birth, I lost 65lbs, I worked crazily to get my body back. I wanted to show my body!
"I know finding my sensuality, getting back into my body, being proud of growing up, it was important to me that I expressed that in this music because I know there are so many women who feel the same thing after they give birth.
"You can have your child, and you can still have fun, and still feel sexy, and still have dreams and still live for yourself.
"I don't at all have any shame about being sexual, and I'm not embarrassed about it and I don't feel like I have to protect that side of me, because I do believe that sexuality is a power that we all have."
What do you think? Here's Beyonce's full video, tweet us
@handbagcom
IS BEYONCE'S MAKEOVER COMPLETE?
LITTLE THINGS THAT MADE US PROUD TO BE WOMEN IN 2013
MORE LIFE NEWS