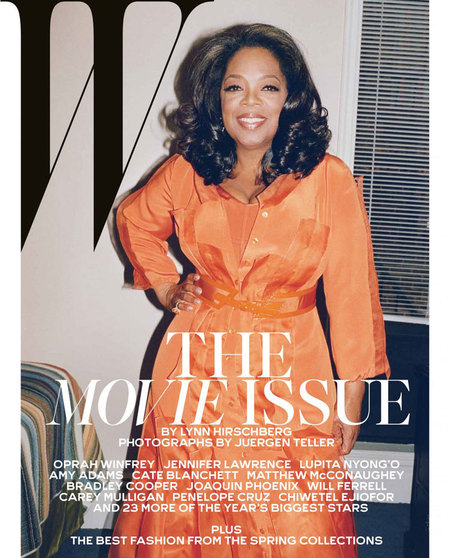 Most of us know
Oprah Winfrey
as the most famous chat show host there is - other that Jezza Kyle of course.
Well, for those of you who missed it, she also appeared in
The Butler
last year, alongside Forest Whittaker.
And just this morning she received a
BAFTA Film Award nomination
for her role as supporting actress.
Add to that her appearance on
W Magazine
's Movie Issue and we're starting to feel like we missed the memo.
When did Oprah become a Hollywood star?
It sounds like some of you are as confused as we are, but then again, how often do
Award Ceremonies
go against public opinion?
Yet I don't understand how Oprah was nominated for her performance yet Forrest Whittaker wasn't. #strange #EEBAFTAs

— Rocco Campanaro (@watchrocco) January 8, 2014
Why is Oprah Winfrey nominated for Best Supporting Actress? Really? #EEBAFTAs

— Alex (@alexsemanda) January 8, 2014
You gave Oprah a cover but not Emma? Way to fucking go W magazine

— Finally Me (@NothingIISay) January 7, 2014
Although, everyone seems to be in agreement that she looks great!
Do you think this may hint at an Oscar nod?
W Magazine
is available to buy now.
THE BEST DRESS GOLDEN GLOBE NOMINEES
MINDY KALING'S FANS REACT TO 'RACIST' COVER SHOOT
MORE FILM AND TV GOODNESS