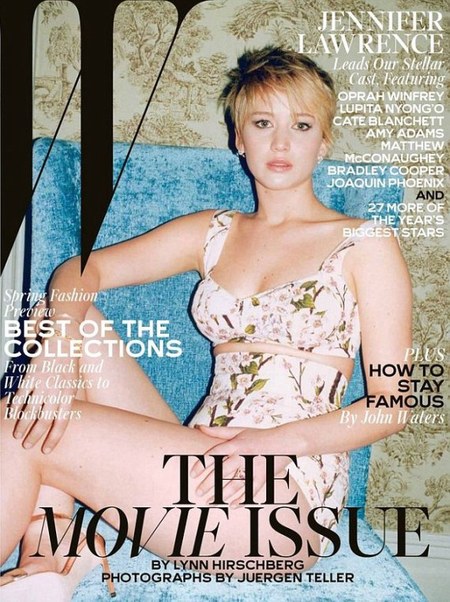 We all love
Jennifer Lawrence
, and not just for her acting in
The Hunger Games
, her Oscar winning performance in
The Silver Linings Playbook
, or her most recent movie,
American Hustle.
The latter of these has already got her two Award nominations from
The Golden Globes
and
BAFTA.
Putting her movie star skills to one side, we love her for her
body confidence
and
refusal to diet
despite Hollywood pressures.
She appeared on the cover of
W Magazine
showing off her enviable body, strong but still with curves - the dream!
Jen-Law has got herself into
fights with Joan Rivers
and even called for
"fat-shaming" on TV to be made illegal
.
Not only that, she's admitted she loves cake!
Girl crush doesn't really cover it...
W Magazine is available to buy now.
JOAN RIVERS TALKS JENNIFER LAWRENCE AGAIN
LEA MICHELE SHOWS 2014 IS THE YEAR OF BODY CONFIDENCE
MORE ABOUT YOUR LIFE AND BODY