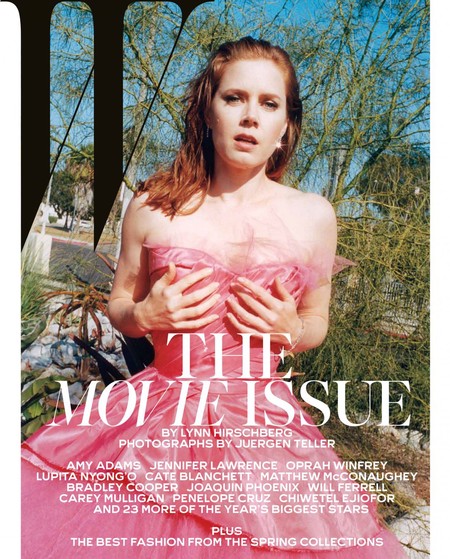 Is it us, or is life entirely about
Amy Adams
' boobs right now?
Despite her fantastic performance in
American Hustle
, the actress' plunging dresses and continual boob flashing has become our defining memory of the entire film. Sorry.
Now, the
Golden Globe
and BAFTA nominated actress is clutching her boobs once again, on the cover of
W Magazine
's
movie issue series
.
So what's the deal? Does Hollywood have an obsession with the breasts of Amy Adams? Is she so very proud of them, that it's written into her contract that they must get some special attention?
Acting talent like Amy's can stand on its own feet. So movie biz people, stop reminding us she has boobs too please!
What do you think of Amy Adams and her increasingly prominent boobs? Tweet us
@handbagcom
IS OPRAH HEADED FOR AN OSCAR NOD?
THE BEST DRESS GOLDEN GLOBE NOMINEES
MORE LIFE NEWS