Carl may have died
at the hands of Ronnie at Christmas
, but the threat to some of the Walford residents is not entirely gone.
With Ronnie fleeing the country, Phil is trying to build a life with Sharon, but with her asking questions he starts to learn that it's not going to be that simple.
Desperate to avoid another stint in jail, Ronnie seems ruthlessly willing to put Phil in the firing line.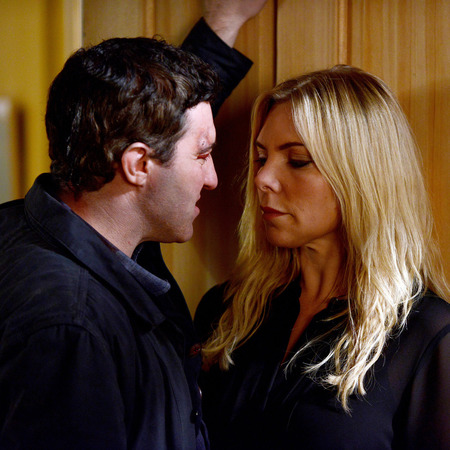 An source for
Inside Soap
explained, "there's no doubt Ronnie could make Carl's murder look like it was Phil's doing."
With Phil bragging about Carl leaving Walford "for good" and Ronnie leaving his blood stained phone for him to find, things are not looking good.
Will she break the Mitchell code and turn on her family?
Oh dear, it looks like Ronnie is starting to act more and more like her father Archie every day...
FROM MCBUSTED TO ALBERT SQUARE
DON'T MESS WITH DANNY DYER. JUST DON'T.
MORE TV SPOILERS AND GOSSIP