Lena Dunham
,
Allison Williams and Zosia Mamet
- three of the stars of
Girls
- were in London to talk about the long awaited season 3.
As if
a beautiful Vogue shoot
wasn't enough, Lena Dunham was charming the pants off the room as she continued to prove she may be one of the most intelligent, interesting women in the media right now.
Also, we often don't love her outfits, but her white lace
Erdem
dress was just lovely.
Talking about her character, who is not afraid to throw some shapes, Lena said, "I've got the moves but not the stamina" and joked, "I think Hannah knows she's a good dancer."
So what are the other character's skills, if not dancing?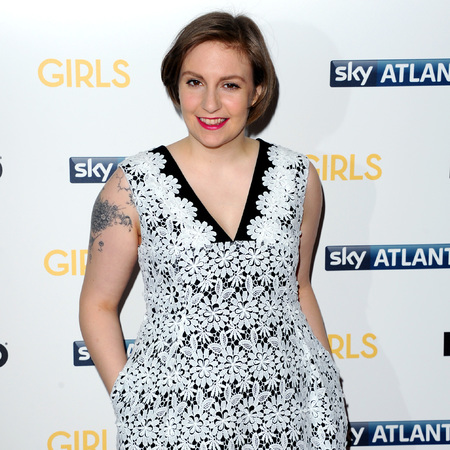 Zoisa Marmet said, "I think Shoshanna is good at doing her hair."
While Alison Williams mused, "I think Marnie thinks she's a good performer."
We all remember when she sang Charlie that song...awkward.
As far as future cameos in the show, Lena addressed rumours that
Victoria Beckham
would be making an appearance saying she could not confirm her involvement but would "welcome her".
She also hinted at bringing in everyone's new favourite hunk
Christian Grey
, we mean Jamie Dornan.
She said, "We would secretly love
Jamie Dornan
though, we saw him in The Fall."
We can't work out if that is basically the dream combo or if he is just too handsome for
Girls.
HAS LENA DUNHAM BROKEN THE VOGUE MOULD?
THE TV SHOWS RETURNING IN 2014
MORE TV NEWS AND GOSSIP