Hollyoaks loves to tragically strike one of their nicest characters down in the prime of life - Max anyone? Is Joe just another Chester casualty?
When Joe was handcuffed to a pipe in a council house, due to be demolished, it was not looking good.
Since then,
Freddie has been trying to cover up the circumstances
, protecting Lindsey from the truth: that he is dead.
Or is he?
1. Joe Roscoe is dead
Ok, we have to admit, when Fraser apparently found Joe's watch on an arm sticking out of the rubble of the house, things looked pretty bleak.
Add to that, the fact he's been taken out of the intro credits - yes we've given this a lot of thought - and we are quite worried Hollyoaks are just mean, mean people.
2. Involved with London Gangsters
Joe has a chequered past with gangs in London and Lindsey is convinced that that is where he has ended up.
The actress Sophie Austin explained, "She does wonder if he has been kidnapped, as he had a dark past in
London
, so she thinks it may be to do with that. But she won't rest until she has found him."
3. Plotting his revenge on Freddie Roscoe
Aydan Callaghan, AKA Joe Roscoe, has hinted that his character is alive and kicking and involved in something serious, that will leave the family "torn apart".
After Lindsey revealed that she told Freddie about her involvement in the murder first, he's bound to have some questions. And what if he somehow found that card Sinead left him?
Aydan said, "Let's just say viewers are going to be pretty shocked by what Joe has got himself caught up in.
"The Roscoes will be torn apart – but I can't say any more!"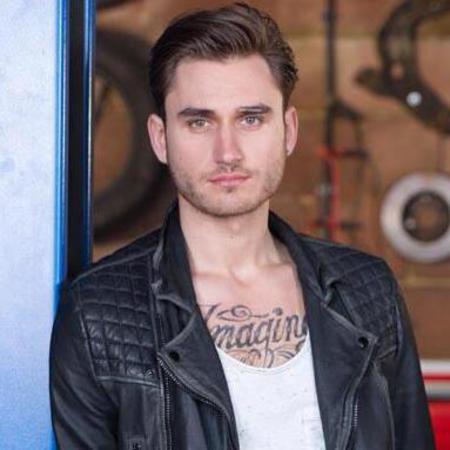 4. Faking his own death like Myra McQueen
After someone tries to kill you, we imagine you get a little tetchy.
He may have intentionally made it appear that he had died in the rubble so that Grace wouldn't be able to hurt him again.
5. Plotting his revenge on Fraser
Basically, we're holding out for a
Mean Girls
Burn Book moment, in which Joe rocks up in Hollyoaks in the dead of night to put photocopies of Fraser's book all over town.
He would hopefully hand it to the police also.
We reckon it's going to be a while before Joe comes back, but if Claire Divine can come back approximately a million times, he can come back at least once!
Where do you think he is? Tweet us
@handbagcom
HOLLYOAKS SPOILERS: WHAT'S NEXT FOR FREDDIE AND LINDSEY?
HOLLYOAKS SPOILERS: MORE SIENNA SECRETS REVEALED
MORE SOAP AND TV SPOILERS AND GOSSIP