We've all been watching
Mr Selefridge
wondering, where the hell is Henri Leclair?
Well, last night we finally met the Frenchman again and he was not looking more impoverished artist than successful visual merchandise mogul.
Rose took it upon herself to get his address from her busty pal Delphine and brave the dodgy part of town to get some answers.
The bearded Frenchy was not happy to see her in his stained state.
So where did it all go wrong Henri? Well, it seems New York did not go to plan.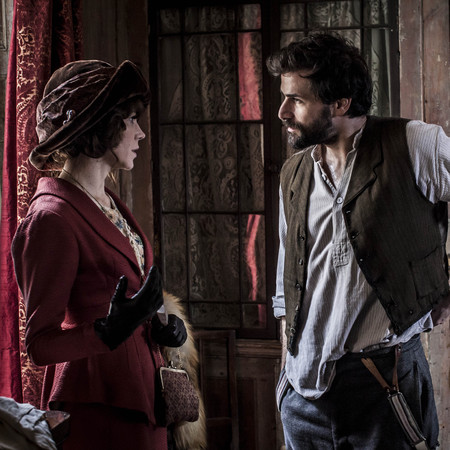 He is back in London with next to no money and isn't interested in Rose's sympathies.
Despite the way things ended between him and Harry, it seems there may be a chance for a positive reunion as he finds out where his wife has been and is furious he wasn't told. Feeling guilty are we Mr Selfridge?
Meanwhile, another person who could do with an Henri return is Agnes Towler.
She's not dealing well with the pressure and just to make things more fun for her, she and Victor are all kinds of awkward.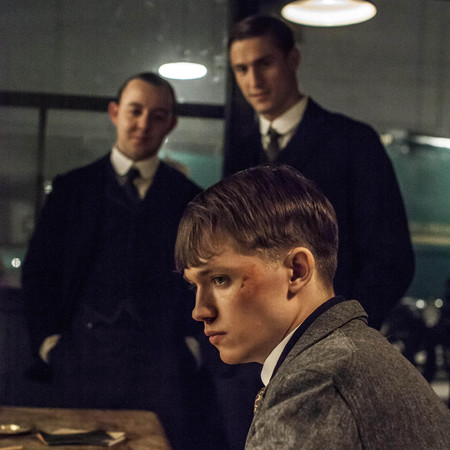 Seriously, these two are not good at communicating, or just, you know, being in the same room as one another.
But if we thought that relationship wasn't going well, we hadn't seen Lord Loxley and his wife Lady Mae.
He is a horrible, tiny, little man.
A disturbing scene in which he smeared egg yolk across her face really sealed it for us.
Back at the shop, Harry's son Gordon was getting the low down on the trade unions, and got a fist to the face for his efforts.
From the sneak peek of next week we see a clean shaven Henri in our future and undoubtedly more Victor, Agnes troubles.
MR SELFRIDGE AND THE AGNES, VICTOR TENSION IS BACK
THE TV SHOWS RETURNING IN 2014
MORE TV NEWS AND GOSSIP