Jennifer Lawrence won't diet,
she hates the gym and she loves Doritoes. This last fact created some extra work for the costume department working on
American Hustle.
the team were required to make three dresses for her instead of one.
Not because she ate so many crisps she had to go up a dress size, but just because good old Jen-Law would eat them on set in
costume
.
Speaking to
Vanity Fair,
the costume designer explained, "
Jennifer Lawrence
is a very . . . let's say . . . raw and intuitive young lady, and she's not against eating Doritos and snack food in her costume. So we were glad that we had a couple [backups]."
If there's one thing the director David Russell didn't want, it was Jennifer ditching the snacks.
Michael Wilkinson, the costume guru said, "David really had it set in his mind that she would be wearing this dress that she just poured herself into.
"He wanted to see every single lump and bump. There had to be a sense of, 'Is she going to fall out of it?'"
There seemed to be quite the, 'Is she going to fall out?' vibe about the whole film -
Amy Adams' boobs
anyone?
So, if you needed another reason to like Jennifer Lawrence, there it is - she stuffs her face at work too.
Someone pass
the biscuits
.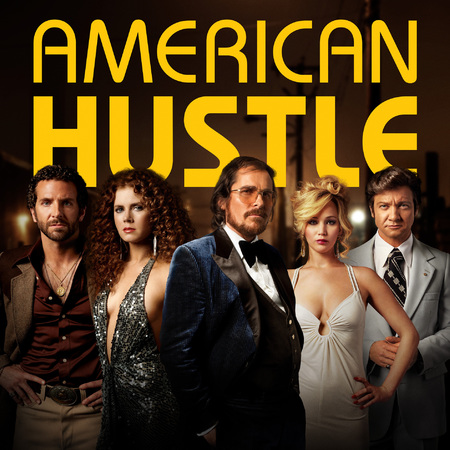 WE'RE SO GLAD JENNIFER LAWRENCE LOVES HER BOD
BEAUTY INSPIRATION FROM THE HUNGER GAMES COSTUMES?
MORE CELEBRITY NEWS AND STORIES THAT MAY MAKE YOU FEEL BETTER