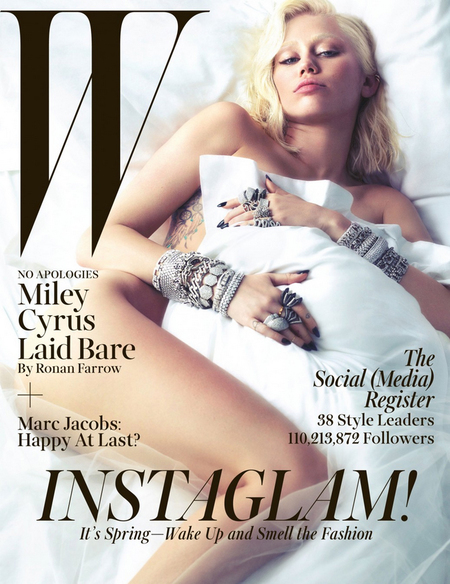 Miley Cyrus
has been talking childhood and nudity in her most recent interview.
The
Wrecking Ball
singer posed for the front cover of
W Magazine
and explained just why she loves to drop trow so much,
for Terry Richardson,
or anyone else who wants to see.
We all know about Miley's
country music past
and it was her upbringing in Tennessee that she thinks led to her love of
outrageous outfits
or just her birthday suit.
She said, "We never were inside, and we never wore shoes.
"I think it's why I like wearing no clothes so much and I'm always naked."
Hmm, not sure that's the same thing really Miley.
LENA DUNHAM APPLAUDS MILEY CYRUS' NAKED ANTICS
MILEY CYRUS CAN EVEN MAKE US HATE CHANEL
MORE CELEBRITY NEWS