We'll get to
Miley Cyrus
and her latest nipple flashing shots in a second, but first - please can we discuss just how amazing Cindy Crawford looks?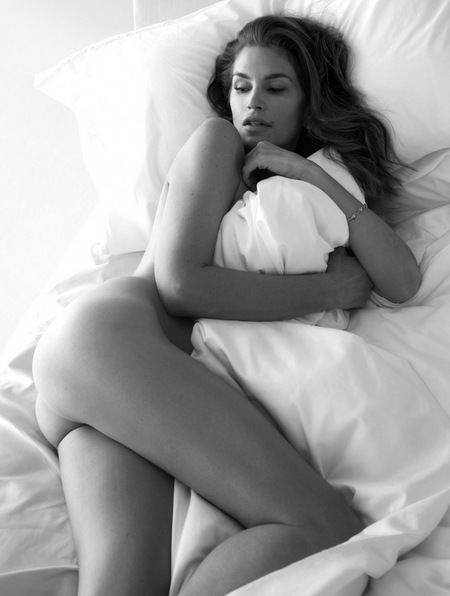 Just wow.
The latest shoot for
W Magazine
by photography duo Mert Alas and Marcus Piggott is called
Pillow Tweets
, and features a whole host of beautiful people in bed.
The magazine explains the pair gathered 'a few (insta) celebrity friends and their legions of followers for some
serious social networking.'
This is the second and more risqué shot of
Miley Cyrus naked in bed for W
, as the singer appears on the cover as part of the same shoot.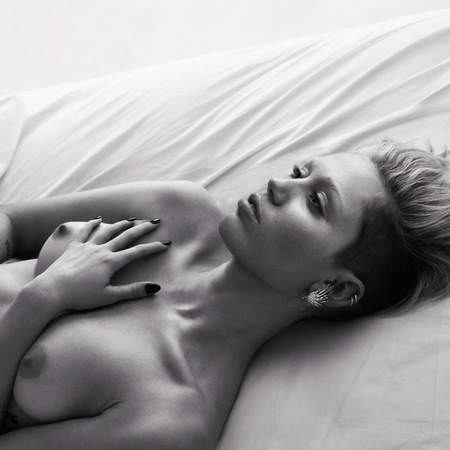 Going topless for it isn't a surprise as in the accompanying interview, she explains why
she loves being naked all the time.
It's something to do with shoes.
The photographers took their social media theme full circle and posted their
snaps on Instagram
...and they're pretty lovely. They remind us of that old black and while photo of that dude with a baby everyone had back in the 90s. You know the one.
Rita Ora
Tyra Banks
Miranda Kerr
David Gandy
Kendall Jenner
Naomi Campbell
Pharrell Williams
Luke Evans
What's that Luke Evans? You want a us to grab the TV remote and the biscuit tin and we'll have a cuddle in bed? Oh go on then.
Thoughts on these pics? Tweet us
@handbagcom
NAKED CARA DELEVINGE PULLS A MILEY
HOW TO SLEEP BETTER TONIGHT
MORE FASHION NEWS