Before they've even revealed the start date for
Made In Chelsea
season 7, E4 have let us in on some very exciting news - in August we're going to see the cast jet off to New York for a special 6 episode series.
We got to chat with our favourites,
Lucy Watson
,
Andy Jordan
and
Stevie Johnson
about just what we can expect from the spin off series.
The production company have told us, "we'll see London's most stylish crowd take their fabulous world of champagne and canapés stateside.
Viewers can expect drama and laughter as Chelsea's finest flit around the popular haunts of the city that never sleeps."
So how excited are the guys at the prospect?
Lucy told us, "I personally have never been to
New York
so I'm really excited, but we don't know yet who's going."
So, it seems the cast are going to have to keep themselves in the mix of
all the dramz
to get a seat on the plane.
Stevie added, "It's going to be most of us, fingers crossed! It'll be a completely different lifestyle, new people, we'll be out of our comfort zone."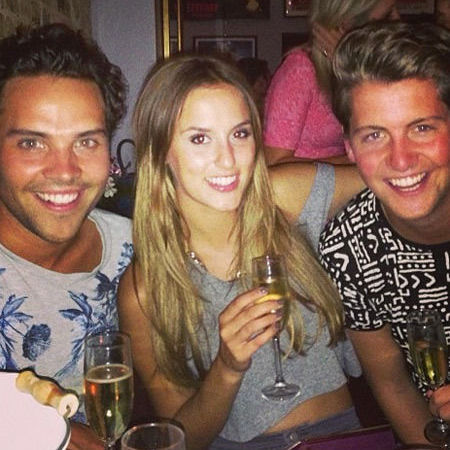 We asked if we thought the cast would be more likely to let their hair down and generally get up to more mischief off home turf.
They all agreed, absolutely.
Lucy explained, "I think they will because there's new people, you never know what's going to happen. We've kind of exhausted all routes."
We're not sure we believe all the group hook ups are over for good, but Andy's ready to
take after Jamie Laing with an American girl.
He said, "Girls don't really go for us here, it's much harder, so we're thinking we'll use the English accents. We'll be a lot more confident as well."
"Yeah I think I'll use my english accent as well to try and get guy," Lucy added.
Stevie is equally confident that the
holiday
vibe will take over, "When you're away from home people think they can get away with a lot more, a lot more outrageous."
We can't wait.
Check out the series 7 trailer #minichelsea
LUCY WATSON SWAPPING MIC FOR FASHION?
ALL THE MADE IN CHELSEA GOSSIP AND NEWS
MORE TV NEWS AND GOSSIP