If you could talk to
Lucy Watson
from
Made In Chelsea
, is 'tell us what's going on with Jamie Laing!' not the first thing you'd scream?
Well, we held it together, remembered our manners, and asked her what her relationship with Biscuits was like these days.
Here's what she had to tell us:
"Obviously everyone knows that we didn't end up going ahead with
the relationship idea
, which I'm pretty happy about."
Yes, we all remember
that devastating moment at the End of Year party
. Sob.
Thankfully the pair still talk - we were worried after he stayed in touch with that girl, Chloe, from Miami.
Lucy went on, 'We are definitely still civil.
It didn't get to a point where I was so upset that I didn't want to be friends with him again."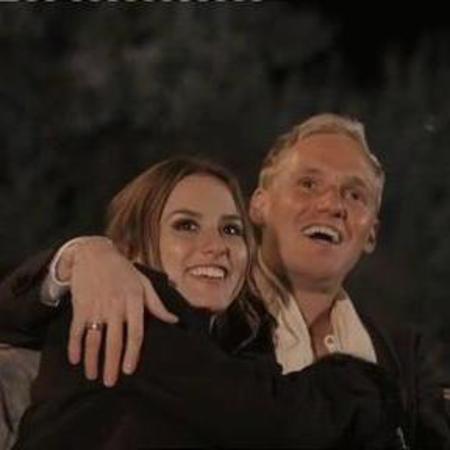 We asked if
Jamie was still making efforts to win her heart
-
which we know he is
- and she joked, 'Yeah obviously.
"it's a never ending thing. It's funny now."
When we probed a little further about
whether or not they had been spotted holidaying together
, she could neither "confirm, nor deny."
The plot thickens...
For any fans of the show who were worried about her
leaving for a career in fashion,
she's put our minds at ease.
"No no, I just am trying to be a bit of an over achiever, as much as I can, so I'm just doing everything that I can now," she said.
Finally, the classic
lady of sass
that she is, she admitted that she had heard about
Spencer Matthews getting elbowed in the face
.
Her response? "Yeah, I was really upset that it wasn't on purpose."
Check out the series 7 trailer #minichelsea
What do you think will happen with Jamie and Lucy in the new series? Tweet us
@handbagcom
MADE IN CHELSEA CAST MOVE TO NEW YORK FOR SPIN OFF
MADE IN CHELSEA'S JAMIE AND LUCY HOLIDAY TOGETHER
MORE TV NEWS AND GOSSIP