It must be hard to compete for attention when Sherlock Holmes is in the room - well,
Jeremy Piven
had tried and failed when sharing a press conference with
Benedict Cumberbatch
.
The pair were put on the same stage for a Q&A about
Mr Selfridge
and
Sherlock
in the US.
He spoke on Jimmy Kimmel' show and said, "You'll do your Q&A, they'll do theirs, then we'll put it out to the critics and if they have any questions they will come to the stage and ask you or Sherlock questions.
They guide me to the stage in the dark and when the lights come on they say, 'Please give your questions to Sherlock,' and they forgot to say Mr. Selfridge.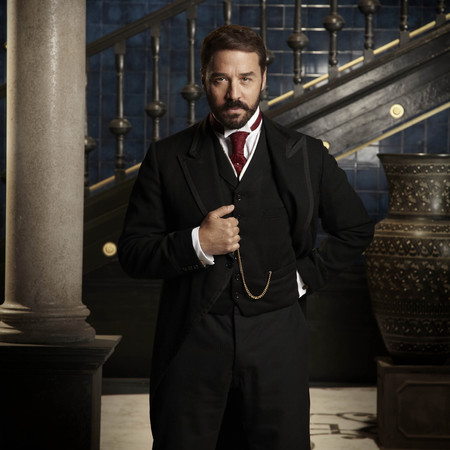 I am standing there on the stage while hundreds of people made their way to Benedict Cumberbitch,"
He did go on to add, " "By the way, he is a brilliant actor and a true gentleman and
Sherlock
is genius.
I am a huge fan and he'll never speak to me again!"
He also admitted that the experience of being reduced to wallpaper next to Benedict "was so humbling and horrifying."
Can't lie Piv, if you were both in the room we reckon we'd want to talk to Benedict first too.
May we suggest
a dance off?
It's a great way to clear the air and we know Ben loves a boogie.
IS BENEDICT TOO SEXY FOR SHERLOCK?
MR SELFRIDGE: JUST WHAT HAPPENED TO HENRI LECLAIR?
MORE TV AND CELEB GOSSIP