Last night's
TOWIE
finally saw James Lock reveal the truth about whether or not he'd been cheating on his girlfriend Danielle Armstrong.
He was innocent all along!
No, sorry, this is
The Only Way Is Essex
, of course he cheated.
With polo-neck firmly on, Lockie told Danielle, "before we were official"
he slept with precisely 3 other girls.
He also, admitted that
he'd continued to text and tweet other girls
even when they were officially a couple too.
Things went from bad to worse when Danielle asked him flat out, "why do you even want to be with me?"
Did he say the wrong thing? No, he said
nothing
!
So imagine our fear when Danielle took to Twitter to post this:
Well that made me cry again just watching it... If only men's pride didn't get in the way of their real feelings #StillStayingStrong

— Danielle Armstrong (@Daniarmstrong88) March 26, 2014
Just as James wrote, "Cheating is inexcusable & destroys a partners confidence, for that I can only apologise & know that I've been a coward!!"
Thankfully, at least for now Danielle has had it with Lockie and his lies, if this tweet is anything to go by:
@abigail_clarke @JamesLockie86 Aww bless ya thanks Hun...But right now he can do one for all I care ! Hope your well xx

— Danielle Armstrong (@Daniarmstrong88) March 26, 2014
James has promised to fight for her, and with her use of "for now" we're pretty sure this isn't over for ever.
Meanwhile,
Lauren Pope was still giving Chloe Sims the silent treatment for having a secret month long relationship with Mario Falcone.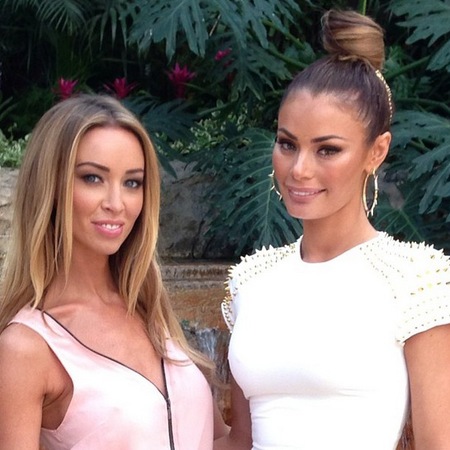 But it seemed to be over before we had a chance to go from, 'huh, that's super weird' to 'OK I guess I can get on board'.
In a moment of logic and selflessness, Mario told Chloe that they should end it before things turned ugly and he hurt her.
He also mentioned being
back in touch with Lucy Mecklenburgh...we're still holding out for her return.
Other highlights of the episode had to be the various hilarious facial expressions of Ferne McCann and the appearance of Mark Wright at
the boxing match.
TOWIE: DANIELLE DUMPS LOCKIE OVER CHEATING VIDEO
TOWIE: DID GEMMA LEAK A NAKED PHOTO OF ARG?
MORE TV NEWS AND GOSSIP