When we're not lusting after the majority of
Emma Willis
' wardrobe - from
that yellow Victoria Beckham dress on The Voice UK,
to
the Orange Sandro number on Celebrity Big Brother
- we're wondering just how she managed to sneak her way into the telly with such ease.
From her happy marriage to Busted's
Matt Willis
, to her ascent to prime time TV, Emma doesn't believe there's any big secret, but we've picked out the top tips from her interview with Cosmo.
1. Support other women
Despite what fellow
The Voice UK celeb, Kylie had to say about women
, Emma doesn't see any girl on girl backstabbing and certainly isn't taking part.
"People say women are competitive with each other but thankfully I've never found that… We don't need to pick holes in each other; we need to be supportive," she said.
2. Slow and steady wins the career race
If you're not in
your dream job
now, it doesn't mean you won't be.
Speaking of her TV work, she said she's pleased it's happened quietly over time, "You want to be the slow-burner, not the firework that just explodes. I want this to be my job until I retire, because I don't know what else I'd do."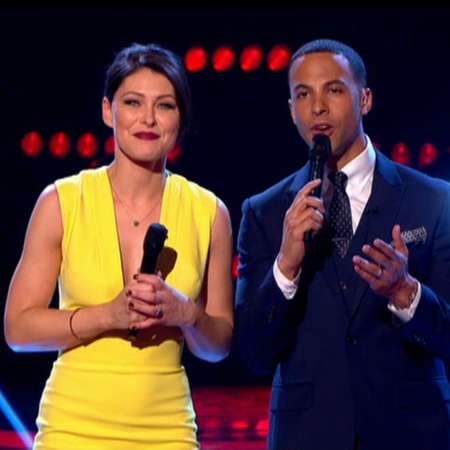 3. Earn your jobs
Getting ahead is about working hard not just who you know.
"I try to do a good job… and if people hire me again, it's for the right reasons. I don't want to get a job because I've gone out and got drunk with someone."
4. Networking is about being nice
As the old saying goes,
be nice to the intern
, she could be your boss one day.
"I'm not a great networker. What I have done is always try to be nice to work with. I make the best impression."
The gorgeous EMMA WILLIS is our new cover star. Get a load of her pictures, why dontcha: http://t.co/1StQE8Iwhh pic.twitter.com/1NsKlIlBF0

— Cosmopolitan UK (@CosmopolitanUK) April 1, 2014
5. A Supportive family is key
As with so many success stories
(Leonardo - we love you DiCaprio)
Emma couldn't have done it without her family.
"My mum should have been a counsellor. She's my best mate…
I was 17 when I asked them if I could move to London for work. They didn't want me to go – they were terrified. But they supported me.
We still do everything together."
6. Look past mens' dodgy hair and clothes
Speaking of when she first met her hubby
Matt Willis
, Emma admitted the look wasn't the best, but the guyliner's gone and they're happy with two children.
She remembered, "I'd see him wearing baggy jeans, waddling around like a duck so they didn't fall down.
He used to wear makeup and have weird hairstyles. But I remember thinking underneath all that was a really cute guy."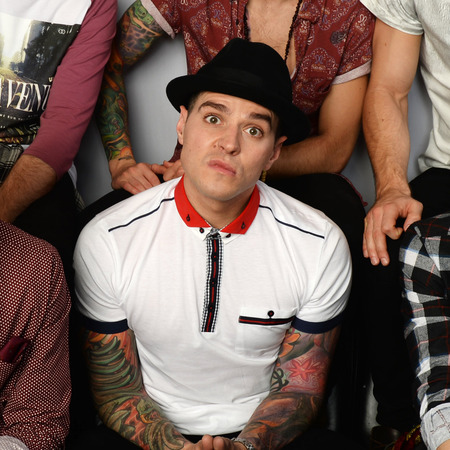 7. Confidence comes with children
Generally remembering what you're capable of when doing something scary will take you through anything.
She explained, "Sometimes, interviewing people, I would feel so intimidated and nervous.
But when you've had kids it gives you confidence – you think, 'I'm a mum. I'm not scared. If I can raise a human being, I can fucking do this!'"
8. No one knows if they're doing things right
Fake it till you make it applies to everyone. She may be
getting her style basically bang
on but she's still not convincing herself.
She said, "The idea of being a role model is bizarre. I am in no way, shape or form perfect. I have no idea if I'm doing this right!"
Is Emma Willis your life inspiration? Tweet us
@handbagcom
WHERE DID EMMA WILLIS GET HER YELLOW SHIRT?
BINKY FELSTEAD'S SPRING HEALTH AND BEAUTY TIPS
MORE LIFE TIPS FROM THE STARS