As far as
hen dos
are concerned, we're pretty sure
Poppy Delevingne
has nailed it.
Forget about seedy karaoke bars, the model said bye-bye to her single girl status in luxurious style at
Coachella 2014
. Where else?
There were celebrities aplenty as Poppy partied with the likes of Rosie Huntington-Whiteley, Emma Roberts,
Sienna Miller
and famous sister
Cara Delevingne
.
But although Poppy Delevingne danced to the tunes of Lorde,
Pharrell Williams
et al, she still had some time for more traditional hen do activities, namely, strippers.
'Naughties @emmaroberts6 @rosiehw Thank you @hollyewiersma for the best partE ever... #StrippersAndMexican', she shared on Instagram.
All this partying sounds pretty tiring, but fear not. The
bridal party
had some down time by the poolside at their Superdry House, who sponsored the whole thing. As you do.
HOW TO HAVE A HEN DO LIKE POPPY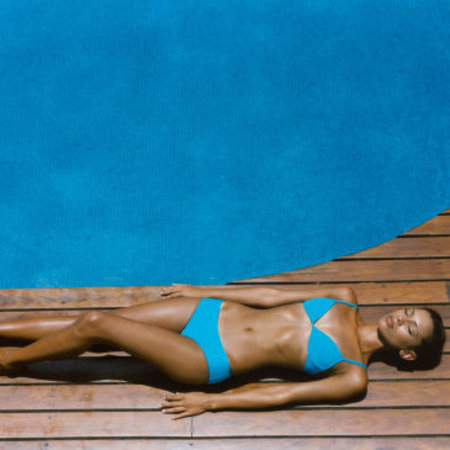 Ok, so we may
not all have the budget
to be flown to the American desert in a
private jet
. Here's how to still have the best hen do ever, on a budget.
1. A villa with a swimming pool
You don't need to fly across the world for a bit of
sunshine and a swimming pool
. With temperatures set to soar this summer, why not hire a cottage with swimming pool for a hen weekend a bit closer to home. You can rent swanky places all around the world for cheap on sites
Airbnb
and
Home Away
.
2. Go to a music festival
It might be too late to get tickets to the best UK festivals, but there's loads of free music festivals you can still go to, like
Shoreditch Festival
.
3. Karaoke and cocktails
You can't beat a
karaoke and cocktails
combo for a fun night with your girlfriends. For a classic hen party on a budget, why not organise a cocktail making masterclass in London followed by a private karaoke booth?
What's your ideal hen do? Tell us
@handbagcom
TOP TIPS FOR A PREGNANT HEN PARTY
HOW TO GO ABOUT PICKING YOUR BRIDESMAIDS
MORE NEWS