Things are not looking good for
Alex Mytton and Binky Felstead in Made In Chelsea.
The pair have been dogged by
cheating rumours for weeks
and it seems Alex's choice of timing to drop the old L-bomb last week has not gone unnoticed.
In Monday's episode both
Jamie and Lucy
pick up on it; Jamie's exact words being, "that screams guilt - idiot!"
While
Binky Felstead
and Alex Mytton visit museums and go for highly awkward set up dinners - the pair tried to set up Lucy Watson with Alex's almost creepy flatmate Robbo, it did not go well - Cheska and Fran are still on the case.
After pushing poor,
sensitive Stevie
(he's so bloody sensitive he even wrote a poem about his break up from Poppy!) for more information, the pair continue their "witch hunt" using the power of text.
"@StevieJ_23: "Covering your tracks". What tracks exactly? #savage" do you really want to go there? #dontforgetwhatyousaywhendrunk

— Fran Newman-Young (@francesca_ny) April 14, 2014
As if that wasn't intriguing enough, Alex and Stevie have left us even more confused with this Twitter exchange after Mytton claimed he was a "little bitch":
@AlexanderMytton no hard feelings my man x

— Stevie Johnson (@StevieJ_23) April 14, 2014
Then just at the end of the episode, after Binks has decided everyone should call it quits on all the chatter, Cheska received a mysterious text message.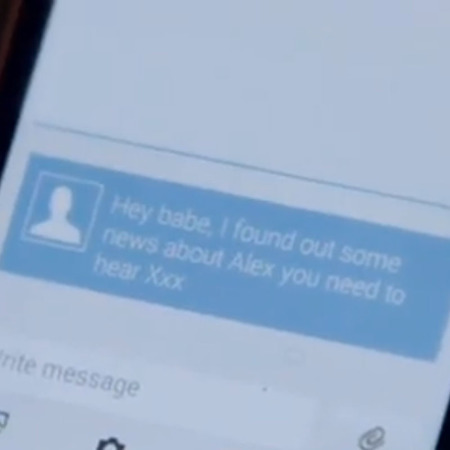 The next on all but confirms our worst fears, especially after
what Binky said about cheating reality TV boyfriends.
Last week cheska even retweeted this less than ambiguous tweet:
Is that a guilty face or what?! #madeinchelsea

— OK! Magazine (@OK_Magazine) April 7, 2014
Meanwhile, the other Chelsea lot were up to their usual business of squabbling and getting drunk.
We finally got to meet the first new face of the season, Emma Miller, Spencer's 'close friend' from St Barts.
As Jamie so delicately put it, "you haven't slept with her, s that's why you like her."
He had his glasses in his mouth at the time so you know he was onto something.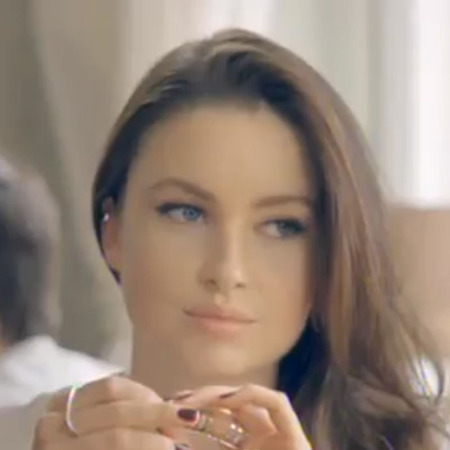 As Lucy and Louise were confronted with the 'only other girl besides
Caggie Dunlop
to "know him too well"', it was like watching a beautiful friendship blossom.
Another joyful platonic union was felt between
Andy Jordan
and Jamie Laing.
Still bitter about what he said to Lucy, Jamie was rather put out that Spennie invited his new boyfriend on their night out and things got even less mature at Louise's dinner party.
With all that drama the best bit was still
Mark Francis being Mark Francis.
At one point he spoke about gardens, another he expressed his true feelings about a deep V.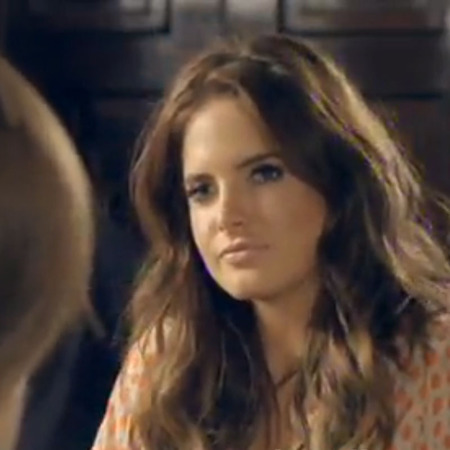 Do you think Alex cheated? Tweet us
@handbagcom
MADE IN CHELSEA: DID ALEX CHEAT ON BINKY?
ALL THE MADE IN CHELSEA GOSSIP AND NEWS
MORE CELEB GOSSIP AND NEWS