With half the
Made In Chelsea
cast taking a trip to Venice, we knew things would get dramatic.
These people don't just go on holiday - remember what happened
when Spencer Matthews went off to Spain
?
Well, it's old
Spennie's cheating record
that came under scrutiny last night once again as he went to Italy with good pal
Jamie Laing
, basic stranger Eric and of course his current fling Emma Miller and his three ex girlfriends.
Needless to say everyone was aware of how weird and awkward it was.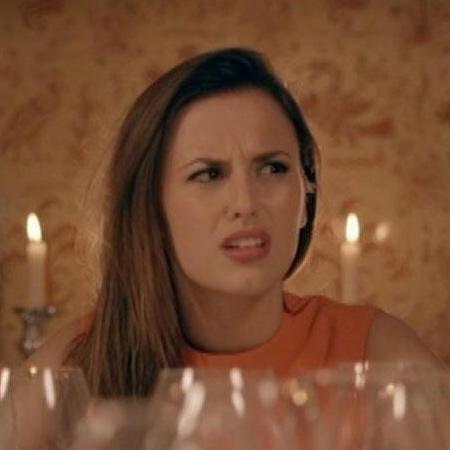 With Emma getting all the ladies backs up with various snide comments we were all feeling pretty OK about watching
Steph call Spence a "lying asshole" for the millionth time.
Until he waved a
Prada handbag
in front of her and he backbone melted like the soft, soft leather.
Imagine our disappointment with Jamie revealed that the pair had "hooked up" the next morning.
Despite continually vague comments about the extent of the relations, we are pleased to report that the pair only kissed.
Disappointing but everyone makes mistakes right... Thank god it was just a kiss

— Lucy Watson (@imLucyWatson) May 5, 2014
Despite Marc Francis' ambiguous comment about the whole handbag arrangement seeming quite "modern", Stephanie wants to make it clear, this was about money not ahem, anything else.
And, not one to be left looking a fool, she also shed some light on the current situation between Emma and Spencer.
Emma walked away... and got right in to his bed a month later #Realtime #madeinchelsea #theyrstillhookingup

— Stephanie Pratt (@stephaniepratt) May 5, 2014
Meanwhile, Sam Thompson was having his moment in the spotlight.
Unfortunately for him, this involved him watching his ex-girlfriend (of an entire month) go out for dates with
Stephen - the artist formally known as Stevie.
Riley was told a few too many times just how sure Sam was that he could get her back in a heartbeat.
Girls don't like that Sam.
When Louise later waded in with some ferocious bro-code, how dare you go for my brother's girl texting, we had to side with Stevie.
Big words, Stephen. Big chat. #madeinchelsea pic.twitter.com/ePazpF3Ka5

— Made in Chelsea (@E4Chelsea) May 5, 2014
Then of course we had to address the Binky, Alex drama.
Watching her sob to Mummy Felstead was just heartbreaking and we were with Rosie 100% when she told him, he had to be totally sure that he wanted her back if he wanted to beg.
Then there was the Lucy approach: "Alex is dead to me."
He was far from dead to Binky though, who ended the episode accepting an invite to talk that night.
See, with people like Spencer on the show we feel about like quoting Rachel from
Friends
, "Once a cheater, always a cheater", but maybe Alex can buck the trend...sort of.
What do you think? Tweet us
@handbagcom
The MIC girls' designer handbags
WHY ARE PEOPLE HATING THIS PIC OF LUCY WATSON?
ALL THE MADE IN CHELSEA GOSSIP AND NEWS
MORE CELEB ENTERTAINMENT