We hate to break it to you Choupette Lagerfeld, but it looks like your new friend Cecil Delevingne is trying to steal your thunder.
Well im officially Karl Lagerfeld's cat Choupette best friend! You can envy now

— Cecil Delevingne (@delevingnececil) May 17, 2014
Cara Delevingne
's
new pet bunny
, christened Cecil Bunny Delevingne, may only be about two weeks old, but he's already giving Karl Lagerfeld's cat Choupette a run for her money. Or cat biscuits, whatever cat currency is.
Let us point out why:
1. Cecil has his own special mini bunny suitcase. We repeat, a bunny suitcase.
2. Cecil already
has more Instagram followers
(63,400) than Choupette has Twitter followers (37,000).
3. Cecil has got a famous auntie, aka,
Rita Ora
.
4. Cecil's got all
the designer gear
.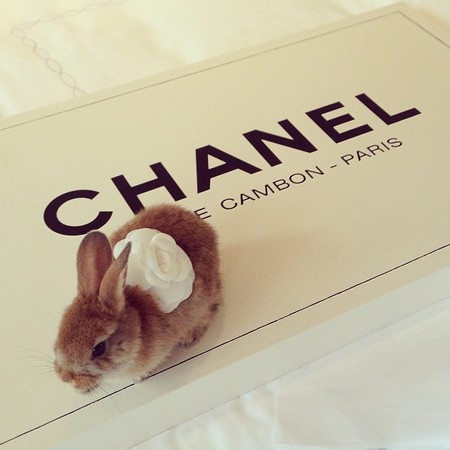 5. Choupette may be able to
work an iPad
, but Cecil is master of the Mac keyboard.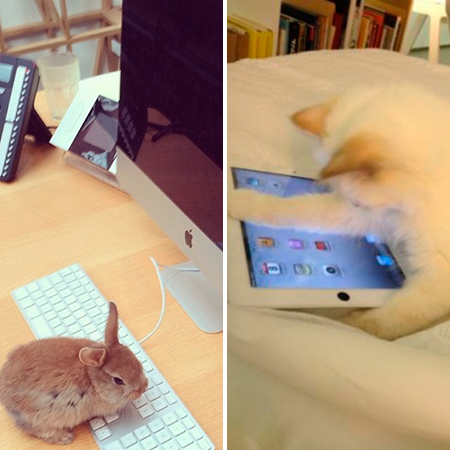 6. Cecil is a jet-setter. He's happy to tag along wherever Cara goes, including the streets of London.
That said, we think it's a tie in the cuteness department. We simply can't decide who is fluffier.
Can you? Tweet us
@handbagcom
Other cute celebrity pets
WOULD YOU CARRY KARL LAGERFELD'S CAT HANDBAG?
WANT TO BUY THE CARA BAG? THERE'S A LONG WAIT
MORE CELEBRITY NEWS