It was yet another episode of revelation for
Made In Chelsea
as
Alex Mytton was revealed to have slept with yet more girls.
This time it was thanks to
Jamie Laing and Lucy Watson's relationship
that we learnt of the large-haired boy's devious acts.
All our quiet prayers were answered when we saw
Jamie and Lucy together again
, making "such a good team".
Although just friends (reiterated by this tweet from Lucy) the pair clearly have a most beautiful bond and we love it.
You're a good little friend @JamieLaing_UK

— Lucy Watson (@imLucyWatson) May 19, 2014
This was after he gave her a cuddle during their chat about mean girls being mean.
In her words, "everyone hates me".
After last week, it was clear tough love was not something Binky was happy to receive.
We saw a very sad attempted clearing of the air between the friends in which Binky told Lucy she was arrogant, Lucy cried, we all wished it wasn't happening and waited for that no famous slap.
Enjoy the slap, sure you've all been eagerly waiting.

— Alexander L Mytton (@AlexanderMytton) May 19, 2014
The slap arrived at the end when Lucy confronted Jamie over his "sheepish" behaviour.
See, they know each other so well they should so get together!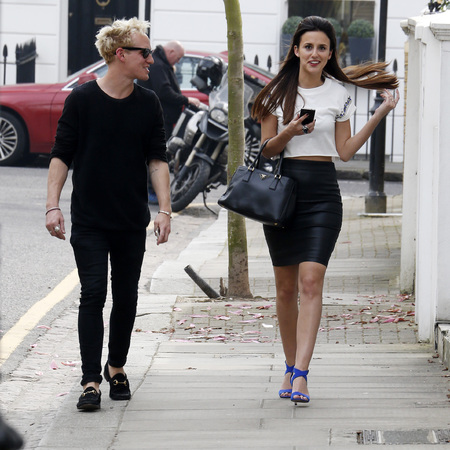 Anyway, at this point
Jamie Laing
admitted that
while Binks and Mytton were split
(for all of a week) he went out with Spencer and had what may or may not have been an orgy.
"Got with a lot of girls" was the party line, we're still not sure what that means.
Needless to say Binky was left devastated and betrayed...
although it does seem that somehow she has still taken him back.
Meanwhile, Stevie and Riley were getting on swimmingly, and despite our entire world being rocked by the 'next on' in which Stephen appears to cheat on her with Stephanie, it seems they're still okay.
We are going to need this explained in full next week, but our emotions were captured pretty well by Rick Edwards:
ARE. YOU. FUCKING. KIDDING. ME. STEVIE #madeinchelsea

— Rick Edwards (@rickedwards1) May 19, 2014
All other drama centered around the least saddest and yet least sympathetic character we think there's ever been on the show: Sam Thompson.
After claiming to be well over Riley he then introduced Spencer to his new/rehashed from school squeeze.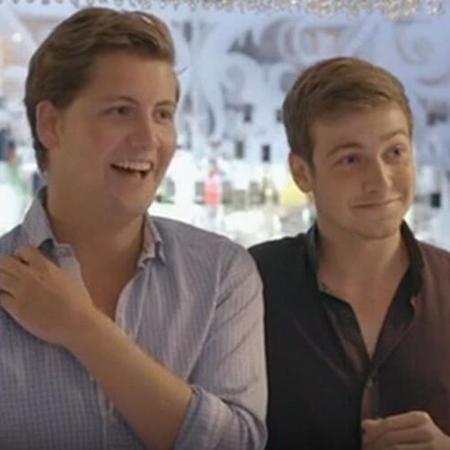 They'd already met
and
got reacquainted after being introduced.
This was in fact after Sam expressly requested that this be the one girl in SW3 he didn't sleep with.
For once we agree with boy Thompson, Spenny you are a "sly f*cker".
The Made In Chelsea Girls' handbags
What do you think was the most 'rogue' act of the episode? We will allow you to include Stevie. Tweet us
@handbagcom
WAS JAMIE & LUCY'S FAILED RELATIONSHIP HER FAULT?
MADE IN CHELSEA: HOW MANY TIMES DID ALEX CHEAT ON BINKY?
MORE CELEB GOSSIP AND NEWS