It may be wishful thinking but it looks like
Made In Chelsea
's
Binky Felstead and Alex Mytton may have broken up.
The pair have gone through all manner of ups and downs -
every time it was revealed that he had cheated
again
.
Despite
five different incidents
, in this week's episode Binky was still happy to work on it and
the couple were still "seeing each other".
However, with
Binky Felstead off in New York filming and Alex Mytton staying away we feel like things may be over.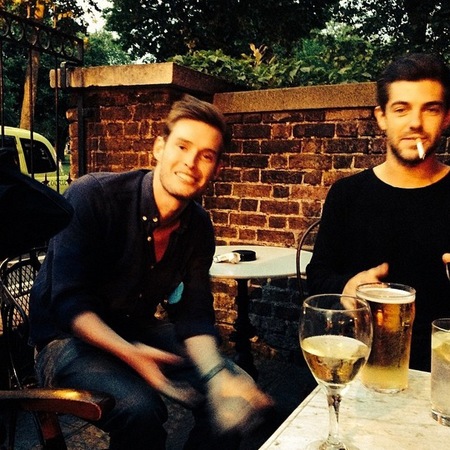 We became even more hopeful when we saw these pictures posted by
Jamie Laing's once ex - probable girlfriend, Tara Keeney.
The snaps show Alex out partying in London, clearly drunk with other girls.
Now, we're not crazy bunny boilers, our boyfriends are allowed to leave the house, we even let them drink.
However, after
seemingly agreeing to be the well behaved boyfriend
who doesn't go out and get drunk...and cheat, Alex seems to have changed his tune.
Is this because he's single again?
The MIC girls' handbag collection
IS BINKY FLASHING NAKED PHOTO TO MAKE ALEX JEALOUS?
ALL THE MADE IN CHELSEA GOSSIP AND NEWS
MORE CELEBRITY GOSSIP