Alex Mytton and
Binky Felstead
are miserable but staying together,
Lucy Watson doesn't love Jamie Laing
but still wants to sleep with him 'as friends', while
Spencer Matthews got funny again
. But despite all that drama, was the
Made In Chelsea
Season 7 finale still a little disappointing?
We all wanted a
Binky/Alex resolution
, but despite Spencer taking a poll of everyone's thoughts (not one MIC lad said the relationship is a good idea) and reporting back to the miserable couple, Binky and Alex said they were sticking to
their heavily regulated relationship
.
Alex gave a big speech to the country house courtyard about how they'd like to be left alone. He looked very sad.
Binky cried and shouted
. They illustrated everyone's 'but they aren't happy at all' point a with fine-art finesse.
So will they
break-up before the Made In Chelsea cast hit New York
? Though Alex didn't appear in
the NYC taster
at the end, there were a lot of 'we're
all
single' messages being shouted by the MIC gang.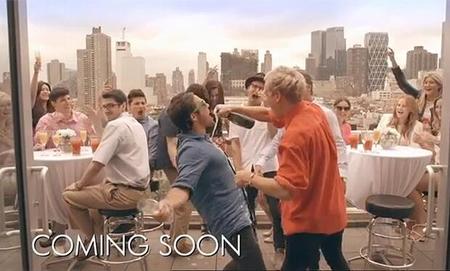 Can we assume
Binky finally listened to her mum, childhood friends, own advice and long forgotten spine
? We hope so. Hair like Alex Mytton's deserves no company.
Elsewhere in the finale episode,
Jamie Laing and Lucy Watson got their love games back on track
.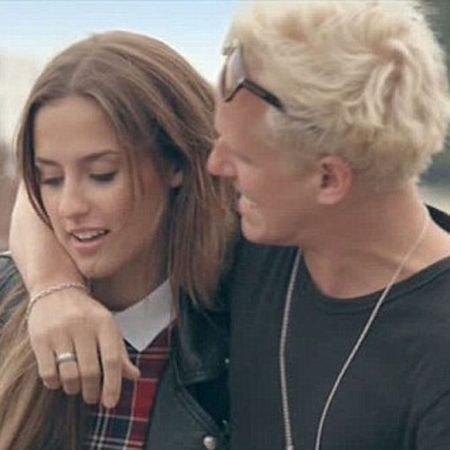 Jaime declared his love, then told Lucy he could never speak to her again. But by the time the gang got to
Andy Jordan
's country house, the on-off pair were cuddled up again in the bed Lucy was supposed to be sharing with Riley.
Yes that's right, Riley came to bed only to find Lucy tucked up with a naked Jaime, right after he
refused to apologise for leading her on and lying to her face about his feelings for Lucy
. Awkward.
So what's going to happen next? More of the same we imagine.
Just filmed in New York
. Are you ready for it?
Tweet us
@handbagcom
JAMIE LAING RUSHED TO HOSPITAL IN NEW YORK
WE WANT THE MIC GIRLS' HANDBAGS
MORE CELEBRITY NEWS