This may be
the weirdest thing
we've seen all day.
Kim Kardashian
has just posted a promo vid for
her new app
on Instagram called "
Kim Kardashian
Hollywood."
She's lent her voice and likeness to
the mobile game
and it's hitting
the App store
this week.
As far as we can make out, in the game, you
pick out outfits
for events and progress in levels by collecting mullah, as well as following Kim on some sort of "celebrity adventure".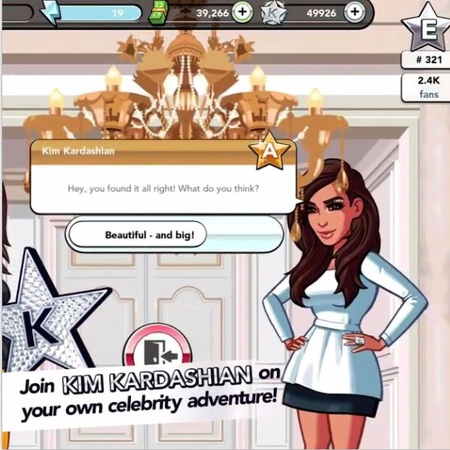 We're sure it's a lot
more challenging
and complex than this.
We may need to
download this
so we can tell you more.
But we're only downloading it
for research purposes
, just so we're clear. Only research...
Would you buy Kim's app? Tweet us
@handbagcom
10 TIMES KIM K'S BOOBS HAVE MADE A BREAK FOR IT
RYAN GOSLING WINS AT SOCIAL MEDIA
MORE CELEB NEWS
LOTS MORE ON HANDBAG.COM