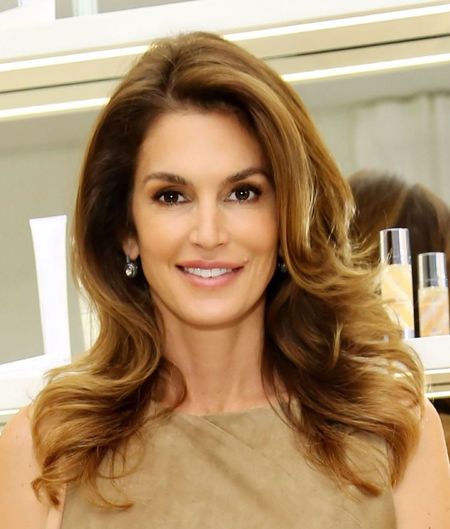 One of the
world's most successful supermodels
,
Cindy Crawford
, is releasing
a new book
which will be a look at her career and
the lessons she's learned in life
.
So, what's the lowdown on it?
"It's not just
a coffee-table book
with images, although that will be part of it," Cindy says.
"It's not a biography. It's sort of a hybrid book. It'll come out in the fall before I turn 50, so it's kind of a way to celebrate turning 50 as opposed to
dreading it
."
50? What we'd do to look like that at 50...
The book will be released in
Autumn 2015
and she's currently working hard on her new beauty line called
Meaningful Beauty
too.
So while we wait, she's shared
a bit of wisdom
for us all to take away:
"Beauty changes as I get older...I've always found that
beauty and confidence
are synonymous. If you feel confident, that's what people see. I always tell people to fake it until they make it."
Thanks for that Cindy.
Will you be buying her book? Tweet us
@handbagcom
MEET THE NEW GENERATION OF ICONIC MODELS
WHY CURVY MODELS LIKE ROBYN LAWLEY RULE
MORE CELEB NEWS
LOTS MORE ON HANDBAG.COM