Earlier this week, we revealed how
Cara Delevingne
couldn't handle hangovers either
. And now we have more proof she is just like the rest of us.
Cara, wait for it,
eats junk food
and watches crap TV when she is hungover too. Bet that makes you feel less guilty about watching
Keeping Up With The Kardashians
, eh?
The model spoke to
The Telegraph
shortly after coming back from sister
Poppy Delevingne's wedding
. She was so exhausted, she suggested it take place in bed (oh the irony, given
Vogue's comments
).
There, she dished the dirt on her
favourite hangover cure
. Straight after coming
back from Marrackesh
, Cara "spent all day yesterday eating crap food and watching bad TV. It was f***ing great" Her food of choice? Pancakes, eggs Benedict and chips. A girl after our own heart.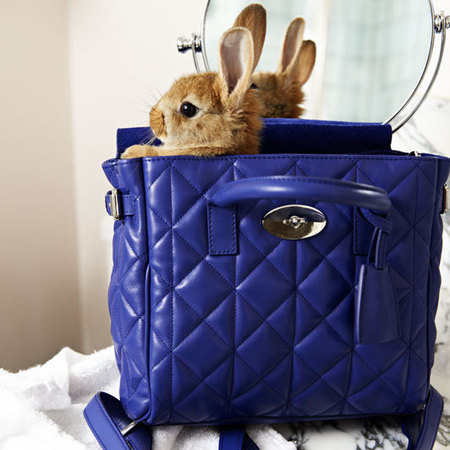 But that's not all, the model revealed her favourite freebies aren't
designer handbags
, but socks: "the best thing I get sent now is socks as I used to always have bags of odd ones." We've been there Cara, we've been there.
And even a pro model like Cara couldn't keep her cool at the thought of a
designer collaboration
: "literal dream come true. The first proper handbag I had was the Alexa and I wore it every day until it broke. And I remember actually meeting Alexa for the first time and being, like, 'Ohmygod she's got a fricking handbag!' When they asked me I couldn't believe it, I thought they were lying."
To be fair, we'd be excited too.
P.S. How cute does
Cecil Delevingne
look in that handbag?
Tweet us your thoughts
@handbagcom
THE YOUNG CAN'T HANDLE THEIR HANGOVERS EITHER
WHO WANTS TO SEE SOMETHING CUTE?
MORE CELEBRITY NEWS