Millie Mackintosh
is embarking on a new career as a budding chef after taking a turn on
Celebrity MasterChef.
The former
Made in Chelsea
star went through to the second round after serving up a peach and amaretti biscuit tart with mascarpone cream. To paraphrase, Gregg said 'Cooooorrrrr'.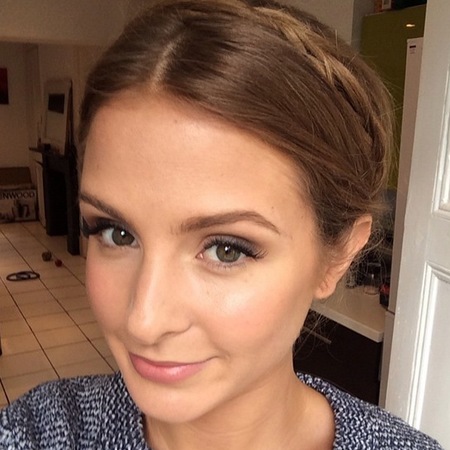 Here's the recipe if you want to have a go yourself, taken from
Millie's blog
and adapted from a recipe by
Italian chef,
Giorgio Locatelli.
Millie Mackintosh's Peach & Amaretti Biscuit Tart with Mascarpone Cream
INGREDIENTS
Sweet Pastry:
112.5g butter
75g icing sugar
1 egg
225g plain flour
Tart Filling:
50g amaretti biscuits
4 small peaches
2 eggs
100g butter
100g caster sugar
100g ground almonds
10g flour
2 tbsp Bonne Maman apricot jam
2 tbsp mascarpone
2 tbsp double cream
4 tbsp Amaretto
METHOD
Heat the oven to 170°C

Make the sweet pastry in a mixer. Cream the butter and icing sugar, add eggs and then flour, pull together into a dough.

Line 4 tart cases with cling film and blind beans and put in the fridge for about 10 minutes.

Make the filling for the tarts by softening the butter, add the sugar until the mixture is pale, slowly adding the eggs and then flour and almonds.

Grind the biscuits in a blender and slice the peaches.

Take the cases out the fridge and put in oven for 4 minutes.

Take out the oven, remove the beans and cook for a further 5 minutes.

Whip together the cream, mascarpone and amaretto.

Get the tarts out the oven and turn out of their tins. Fill the bases with the crushed biscuits, followed by the frangipani filling and peaches.

Put the tarts back in the oven and bake for 20 minutes on the top shelf, making sure to check after 15 minutes.

Serve the tart on a plate with cream on top, served up using an ice cream scoop.

Tried it? Tweet us
@handbagcom
THE BEST MAKEUP TO COOK IN?
HANDBAG CONFESSIONS: MILLIE MACKINTOSH
MORE RECIPE IDEAS