On our continued quest to find the
best afternoon tea
in London, we headed to The Goring Hotel to have high tea with the posh Chelsea lot.
Read on to find out if it met our expectations...
THE SETTING
The Goring is 100 years old and has been host to pretty much all of the royal family, including
Kate Middleton
the night before her wedding.
So shabby it most certainly ain't. The decor is
old-fashioned
, but in a good way. Timeless and elegant if you will.
You can have tea in the
private garden
, one of the biggest in London, and the buttercup yellow and gold cups and saucers are appropriately classy also.
Score: 5/5
THE SANDWICHES
The Goring do
classic sandwiches
, and they do them well. Chicken caesar, ham & mustard, cucumber, egg mayonnaise & watercress, we scoffed the lot. And we don't even like egg sandwiches normally.
Score: 5/5
THE CAKES
Ah the cakes. We're still daydreaming about them. Forget boring Battenberg and
Victoria sponge
.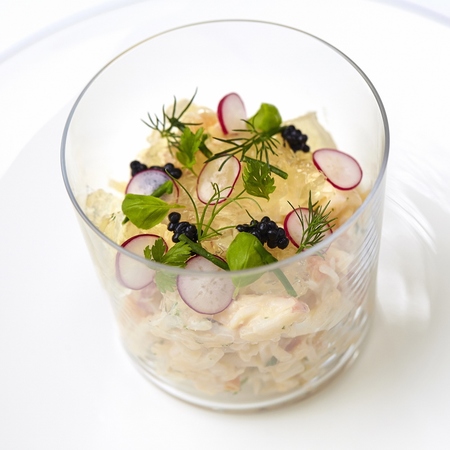 It's all about caramel & apple choux, strawberry macaroon, crème fraiche mousse with raspberries and red velvet cake.
Decadent? Yes. Moreish? Abso-fuckin-lutely.
Score: 5/5
THE SCONES
We're not going to lie, we are scone snobs. We like our scones fresh from the oven.
These scones were warm enough for the clotted cream to melt. Yes, we put the
cream before the jam
, controversial.
Score: 5/5
THE DRINKS
We will never, ever turn down a glass of champagne, especially if it's deliciously chilled and sparkly Bollinger.
For those of you who don't fancy the booze, the tea list is pretty extensive, so we're sure you'll find your something.
Score: 5/5
THE LOWDOWN (PRICES)
Afternoon tea at The Goring
isn't cheap, but if you ask us, it's totally worth it. We'd go back quicker than you can say 'champagne'.
You also get little extras like a little crab drum to get your appetite going.
Traditional tea costs £42.50, and with champagne it's £52.50.
We're still on our hunt for the best afternoon tea in London, so if you know any hidden gems, tweet us @handbagcom
ALL ABOARD THE AFTERNOON TEA BUS!
THE DEFINITIVE GUIDE TO THE PERFECT CUPPA
MORE FOOD