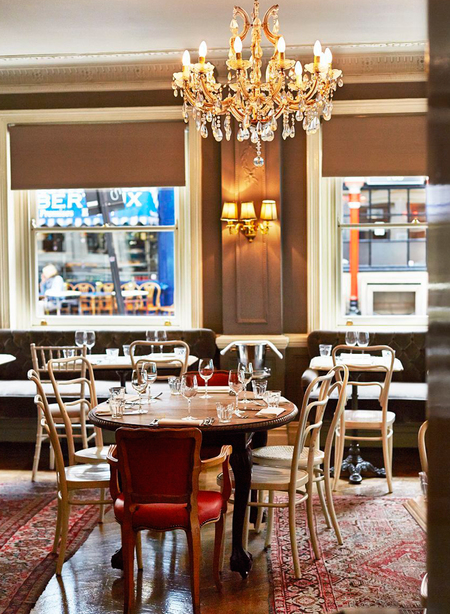 So,
turns out scones and little sandwiches
just don't get old. Well, in our case anyway.
There's no better way to spend an afternoon
than scoffing a whole load of strawberry-themed treats and drinking a refreshing cuppa. Are you surprised?
In our quest to find the
best afternoon tea in London
, we set our sights on
Kettner's
.
THE SETTING
In the pretty and aptly named Pudding room, afternoon tea is served under glimmering chandeliers and white
Parisian style
furniture.
The mismatched
vintage cups
, saucers and antique Persian rugs, give the room a more rustic feel.
With a quiet atmosphere but for some chatter, it was the perfect setting too.
Score 5/5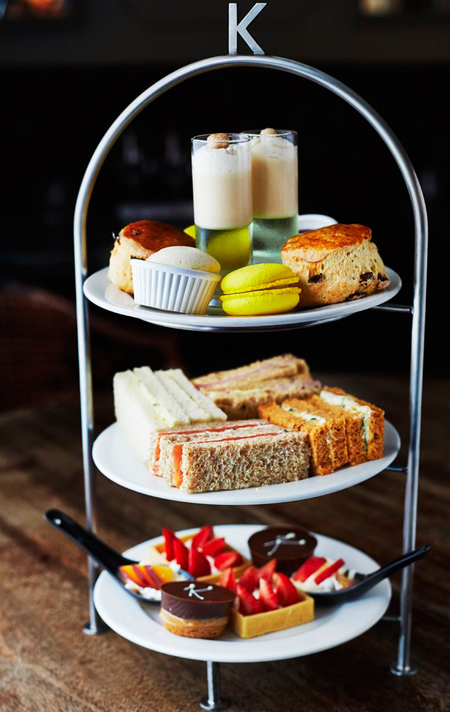 THE SANDWICHES
The fillings were a real mix, with egg,
smoked salmon
, cucumber and smoked chicken and tarragon all featuring. There's nothing like a chicken and tarragon sandwich. It was our definite favourite.
On fresh brown and white bread, and with crusts cut off, we were in heaven.
Score 4/5
THE CAKES
Being strawberry-themed for Wimbledon, the cakes had a lot of, erm, well, strawberries in.
From strawberry tarts to
strawberry macaroons
, they were yummy but we did end up a tad strawberried out.
Score 4/5
THE SCONES
Freshly baked and with
all the trimmings
, the scones were to-die-for.
With clotted cream and preserves, they were made with strawberry too. Well, of course they were.
Score 5/5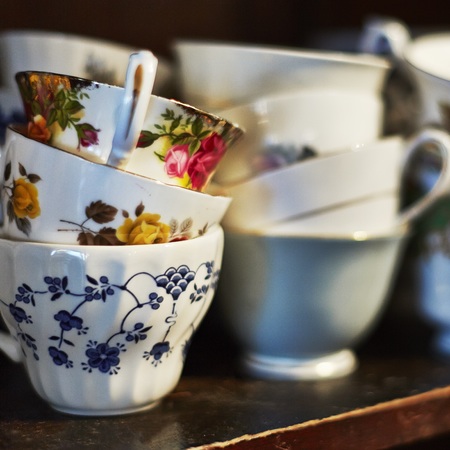 THE DRINKS
It was a tough choice looking through the great tea selection.
We opted for a gorgeous jasmine
lotus flowering tea
and a smoky, refreshing Lapsang Souchong.
And
the cocktail selection
was just as great. From the Rhubarbellini with rhubarb bitters, to the G&Tea, with jasmine tea and Plymouth Gin, you cannot go wrong.
Score 5/5
THE LOWDOWN
The Wimbledon afternoon tea is £24.95 per person, or
add champagne
for £34.95.
If you book their traditional version on a Friday, it's £24.95 and you can get a complimentary glass of bubbly on arrival.
That'll
start the weekend off right
.
29 Romilly Street, Soho, London W1D 5HP,
Kettners.com
We're still on our hunt for the best afternoon tea in London, so if you know any hidden gems, tweet us @handbagcom
AFTERNOON TEA AT THE DORCHESTER
ALL ABOARD THE AFTERNOON TEA BUS!
MORE REVIEWS